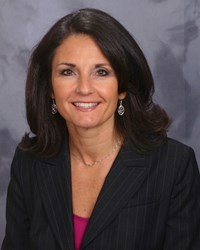 With the information learned, sales pitches can be customized more effectively, turning your cold calls warm, which leads to increased sales conversions.
Fairfield, CT (PRWEB) October 01, 2013
Calling companies randomly without preparing is wasteful of your time and inconsiderate of a prospect's time. Using specific research tactics, salespeople can identify qualified prospects and shorten the sales process. With the power of technology, no sales call needs to be a cold call. Important information about a client can be learned in advance by reviewing the company's website, performing general Google searches to reveal current news about a prospect, and viewing LinkedIn profiles to be fully informed before picking up the phone. "With the information learned, sales pitches can be customized more effectively, turning your cold calls warm, which leads to increased sales conversions," says Denise Graziano of Graziano Associates.
When reaching out to an unknown prospect, be prepared to offer them a product or service of value. It should be worth their time to speak with you about how they can save time, money, or effort, or otherwise benefit by your services. Here are 5 tips to improve sales conversion rates and demonstrate value to prospects:
1. Know who your ideal client is. Spend time noting the similarities in the industry, level within the company, common fears, frustrations and concerns that you solve for them. Where do they congregate? These detailed assessments facilitate finding more of this ideal client.
2. Come from a position of service, not sales. Spend time researching your prospect and their company to get a sense for which of your products best helps them solve a problem. Alter each pitch and presentation to reflect that particular prospects' unique needs.
3. Review prospects' LinkedIn profiles for details. Note what contacts and groups you have in common, which can lead to a direct introduction to your prospect.
4. Use LinkedIn as a forum to establish yourself as an expert in your field. Do this by starting and contributing to relevant discussions. This elevates your status, credibility and visibility when reaching out to prospects.
5. Use Google Alerts to notify you of developments within prospects' (and clients') companies, about personnel changes, mergers or other news that can help you serve them better. Timing can be critical in sales. The ability and foresight to offer assistance at the right time, demonstrates value to prospects and clients.
Technology can also help salespeople to better serve existing clients. Be a conduit of information, people and ideas. When you share information freely with clients, they see you as an ally and partner, not a vendor. With all of these steps, act with authenticity and integrity, with a genuine interest in assisting clients to help build long term relationships. For more sales and client retention strategies, contact Denise Graziano, or download the guide 50 Ways to Better Serve Clients from Client Relationship Mastery.
A strategic thinker and leader with over 26 years of business experience, Denise Graziano is President of Graziano Associates and author of the forthcoming book Once A Client, Always a Client™, and creator of Client Relationship Mastery™, the formula designed to help sales professionals improve client retention.
To have Denise Graziano speak to your corporation or sales team, contact her at 203-254-0195. Please visit http://www.grazianoassoc.com.
Graziano Associates is a marketing and promotions firm which helps clients to get the best results from their marketing, branding, client relationships, employee rewards, sales promotion, and trade show performance. Their proprietary trade show analysis helps trade show exhibitors increase leads and sales when they exhibit. Founded in 1992, Graziano Associates is based in Fairfield, CT.