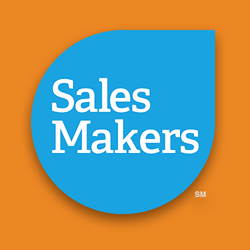 "We generate thousands of new customers for our clients almost instantly."
St. Petersburg, FL (PRWEB) April 22, 2015
Jimmy Ralph, Chief Executive Officer at SalesMakers, Inc. (formerly Retail Business Development), today announced the expansion of its downtown St. Petersburg headquarters and the start of an ambitious hiring blitz that is set to create 4,500 new jobs nationwide.
SalesMakers, providers of third-party labor sales forces for retailers, is hiring to fill 100 new positions at its St. Petersburg office. Most of the new jobs created are in the recruiting, human resources, payroll and information technology (IT) departments. The company has secured an additional 8,600 square-feet to accommodate this growth.
"Over the past few years we have invested heavily in human and technological infrastructure and, as a result, have become the most efficient supplier of retail sales forces in the country," CEO Ralph explains. "Due to our advanced technology and a precise level of execution, we've cracked the code on supplying high volumes of sales forces at the speed of now—we generate thousands of new customers for our clients almost instantly."
The firm's proprietary "EverPresent Management" model applies interactive technology to recruit, train and manage remotely—which in turn delivers an industry-leading level of responsiveness to its clientele.
Twelve-year-old Retail Business Development (RBD) was rebranded in January with the new SalesMakers identity. SalesMakers serves clients that include Microsoft, Sprint, Vonage, DirectTV, Comcast and MetroPCS.
Ralph continues, "Our clients appreciate how reactive we are to their need for market share and new customers. The momentum we have allows us to be very impactful for their business. It's a nice spot to be in, but we never take it for granted. We operate with an extreme sense of urgency to win for our clients, and we vow to never let that slow."
Doug Harty, Chief SalesMaker added, "We are looking forward to a strong second half as the seasonal staffing, merchandising, and brand ambassador needs expand in preparation for Black Friday and the holiday shopping season. Our expansion will enable us to meet all our existing and future clients' sales goals and business objectives."