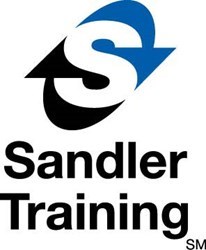 This is an interactive workshop, so it won't be a boring lecture followed by a rushed Q&A period. This will be a great experience that will give all attendees a serious competitive advantage.- Lewis Fogel
Delray Beach, FL (PRWEB) February 10, 2014
Seeking to assist local business people who find themselves frustrated with their sales performance in the current economic climate and concerned about disorganized, unmotivated, or under-performing sales teams, Lewis Fogel of Sandler Training has announced an "interactive workshop" for local executives and business managers and owners to be held at the new Sandler Authorized Training Center in Delray Beach.
Titled "Best Practices in Finding Your Competitive Advantage," the workshop is focused on exploring how business owners and executives can help their sales forces by being more sales driven in their leadership approach. The workshop is open to all owners and executives (but seating is limited so you must RSVP) and will be held on Friday, February 28, 2014 from 10:30am to 12:30pm, with the included lunch served at noon. Interested executives can register online at http://www.flsales.sandler.com/ebw.
"These are challenging times for everyone," said Lewis Fogel, President of FL Sales Consultants, Inc. (a Sandler Authorized Center). "We all have to re-think what we've been doing that isn't working and begin to approach our leadership roles in our business from a sales-driven point of view. This is an interactive workshop, so it won't be a boring lecture followed by a rushed Q&A period. This will be a great experience that will give all attendees a serious competitive advantage."
For more information, please contact Lewis Fogel, President, FL Sales Consultants, Inc., A Sandler Authorized Center, 1690 S. Congress Ave., Suite 205B, Delray Beach, FL 33445; Phone: 561-279-3300.