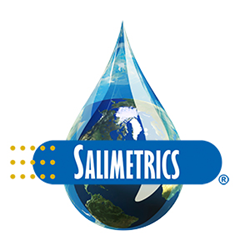 For researchers around the world, the IRP is a powerful tool in facilitating scientific discovery.
(PRWEB) September 22, 2015
Practical advances in science have historically originated through well-designed studies that have successfully navigated uncharted territories. Now, Salimetrics aims to stimulate cutting-edge interdisciplinary research by supporting researchers with a core program that will increase confidence in scientific data, while also incorporating multi-system measurements via novel salivary analytes. This program also aims to encourage new perspectives and support critical research momentum. For IRP participants, Salimetrics will provide a fund-matching, in-kind contribution of Salimetrics products and/or services for studies involving novel salivary analytes. These studies can include small pilots, large projects, or be added to current research agendas to further increase scientific impact. Fund-matching is limited to 100 samples and includes the cash-equivalent of SalivaBio collection methods, SalivaLab analysis services, or Salimetrics assay kits.
For researchers around the world, the IRP is a powerful tool in facilitating scientific discovery. The Salimetrics IRP can assist those who may not have access to or have recently discovered novel biological pathways, which may have a significant impact on the theories already being researched. "We are delighted to encourage and stimulate research into novel analytes which have enormous potential to impact discovery for health and wellness around the world," says Steve Granger, PhD, Salimetrics Chief Scientific Officer. "We wanted to provide an opportunity to engage the community to participate in novel research, uncover significant biological mechanisms, advance current understanding, and develop critical applications that further explore biological functions."
Unlike most programs that require lengthy applications and heavy competition, Salimetrics Innovative Research Program is simply based on the addition of one or more of the following novel salivary analyte(s); 17OHP, Aldosterone, Androstenedione, CRP, Estrone, IL-1Beta, or Uric Acid, and having a strong conceptual design that develops priority areas of study. Applicants must be intending to submit a scientific publication to a major scientific Journal or present results at a national/international scientific meeting. The application period will remain open until funds are exhausted and the application form is closed. "In the end, we know researchers will benefit from the increased impact and satisfaction of being able to further contribute to the ever-changing landscape of scientific discovery" says Dr. Granger.
To apply, visit the Salimetrics IRP webpage and complete the short online application form.
About Salimetrics:
Salimetrics' assay kits and CLIA-certified testing services provide highly accurate and sensitive salivary analyte measurement as related to stress, behavior and development, inflammation, sleep, reproduction, health, and immune function. Founded in 1998 by Douglas A. Granger, Ph.D., Salimetrics, LLC is known for exceptional quality, high precision salivary testing assays for contract research organizations, clinical studies and academic researchers around the world. Salimetrics is your source for better quality, innovative immunoassay products, non-invasive saliva collection supplies and protocols, and laboratory testing services.