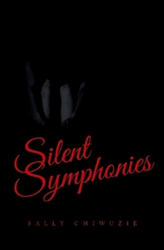 WATFORD, England (PRWEB) August 07, 2015
The Nigerian-born and U.K.-based author, Sally Chiwuzie, believes women around the world should have an outlet through which to free themselves from feeling broken, unloved or unworthy. She strives to make this a reality through her campaign, "Together We Are Unshakable," and her new novel, "Silent Symphonies" (published by Lulu).
An extension of the "Together We Are Unshakable" campaign, "Silent Symphonies" uses the character Leila Cranston-Jasper to exemplify the challenges multicultural couples face, the reality of domestic violence and the unrealistic expectations often found in relationships.
The sultry Leila seeks love, self-discovery and empowerment – feelings Chiwuzie knows from firsthand experience. Through Leila's story, Chiwuzie hopes to contribute to the worldwide movement toward women's evolution, empowerment and all-around prosperity.
Chiwuzie invites readers to visit her at http://www.sallychiwuzie.com.
"Silent Symphonies"
By Sally Chiwuzie
Hardcover | 6 x 9 in | 414 pages | ISBN 9781483420394
Softcover | 6 x 9 in | 414 pages | ISBN 9781483420387
E-Book | 414 pages | ISBN 9781483420370
About the Author
Sally Chiwuzie holds a law degree from the University of Hertfordshire, England, and completed her barrister training at the College of Law in the United Kingdom. She has been a writer her entire life and has been a blogger and magazine columnist for more than 10 years. Her seminal novel, "Silent Symphonies," took nearly 10 years to complete and is the foundation for the "Together We Are Unshakable" global online campaign she founded. She lives near London in Watford, England.
Lulu empowers people of all ages to explore and express their interests, passions and expertise through books, photography and art. Since introducing self-publishing in 2002, Lulu has empowered creators in more than 225 countries and territories to produce nearly two million publications. Lulu Jr. allows children to become published authors, encouraging creativity, strengthening literacy and building self-esteem. Picture.com offers professional photography of collegiate and professional sports, memorable and historic events, fine art and home décor. For more information, please visit lulu.com.