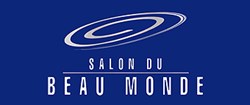 I feel truly blessed to have found two such dedicated team members that took so quickly to our brand philosophy.
(PRWEB) December 11, 2013
Salon Du Beau Monde in New Orleans proudly announces the addition of two new employees to its hair stylist team. Both Sarah Cheek and Charlie Geske were hairdressers for at least two years prior to joining the team at the Aveda Concept hair salon. In addition, each individual completed a 6-month training program and spent at least two months on the floor putting new skills and techniques to use in real client situations.
Sarah Cheek secured her position at the hair salon after moving to New Orleans in order to experience and be inspired by the city's unique culture. She feels her work as a hair stylist is fueled creatively by the sensory experiences with art, architecture, and music that she has been able to enjoy thus far.
Charlie Geske comes to the business with an educational background in fashion. Upon realizing that she was looking to make more personal connections in her career, Geske found the outlet for creativity and customer care she was seeking in the hair design industry.
"I feel truly blessed to have found two such dedicated team members that took so quickly to our brand philosophy and the rest of the hair designers on staff," remarks Dallas Alleman, principal hair stylist and founder of Salon Du Beau Monde. "We all have a strong sense that these two ladies will be able to represent the business expertly and advance its artistic visions about hair design."
For more information on this hair salon and the many services their stylists provide, Dallas Alleman and his creative design team encourage potential clients and industry professionals to visit their website at http://salonbeaumonde.com/, contact the studio's receptionist at (504) 568-0050, or come by Salon Du Beau Monde at 810 Saint Charles Ave, New Orleans LA 70130.
Located in the beautiful Arts District of Downtown New Orleans, Salon Du Beau Monde is an intimate hair design space where artists utilize the latest trends and techniques to provide fashionable cuts, brilliant color services, and remarkable chemical treatments. As artistic director and principal stylist of Salon Du Beau Monde, Dallas Alleman boasts more than 38 years of hair design experience. He oversees all services provided.