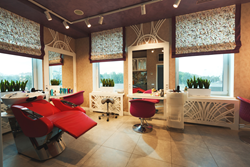 The timing could not be better for salons and spas to add nutritional supplements that promote healthy skin, hair and nails.
PORTSMOUTH, N.H. (PRWEB) March 05, 2019
Markit Health, LLC has developed a unique collagen peptide supplement that promotes health skin, hair and nails called COLLAGEN 360. COLLAGEN 360 is most effective at helping to restore collagen because it contains full spectrum concentrations and ratios of amino acids needed to build a complete collagen molecule chain.
Cofounder, James Parker states the timing could not be better for salons and spas to add nutritional supplements that promote healthy skin, hair and nails. He states "consumer confidence in supporting a youthful look with supplementation is at an all-time high. This is due partly to the fact the scientific evidence for effective results has been greatly bolstered in the last few years"
The market is another reason Salons and Spas should add these Nutricosmetics.

Nutricosmetics are the fastest growing segment in the supplement market.
Projected growth to $7.5 billion in 2024.
8% of the total supplement market in the next two years.
68% of all women use one or more supplements.
75% of women over sixty use one or more supplements.
Collagen is particularly well accepted as a supplement for beauty. A five hundred-person study, consisting of women aged 25 to 65 years were interviewed about their perception and acceptance of Collagen Peptides. The survey found that more than 80% of the participants associated collagen with beauty, specifically in relation to connective tissue and elasticity. In general, most of the interviewees considered a beauty-from-within supplement to be trustworthy and more effective than topical applications. The majority of the women interviewed were familiar with the term "collagen", positively associating it with natural anti-aging.
Furthermore, the women interviewed were clear on their thoughts that Nutricosmetics should be easy to consume and readily absorbed by the body.
For more information on the product and how to open a wholesale account you can contact:
James Parker at jim(at)markithealth.com
ABOUT THE COMPANY: Markit Health has been researching supplementation for more than a decade by conducting comprehensive analyses of superior nutritional supplementation that helps create wellness. Thousands of hours of research and hundreds of interviews with doctors, scientists and consumers prompted the company to offer exclusive science-based nutraceuticals.