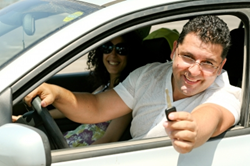 The locator service that we've established is expected to help more consumers find a replacement part at a faster pace compared to using phone contact as a means of discovery
Dallas, TX (PRWEB) March 22, 2014
The salvage industry is one growing sector of the secondary parts market in the U.S., and one automotive company is now helping fill consumer demand for auto parts. The Auto Pros company has now launched its salvage auto parts locator service in 2014 at autoprosusa.net.
The creation of this service is meant to shorten the length of time required to find automotive components on a national level. This system is linked with nearly every second hand parts provider across the United States to help consumers explore variances in price and parts quality.
"The locator service that we've established is expected to help more consumers find a replacement part at a faster pace compared to using phone contact as a means of discovery," said one Auto Pros company source.
One benefit to the salvage tool that is now available is the privacy that is offered. While other systems collect customer data for use as later marketing tools, the Auto Pros company offers anonymous Internet research for parts prices and other components information.
"Users of our system can feel confident that the parts research that is conducted is accurate and is meant to provide opportunities not available offline," said the source.
The Auto Pros company homepage is now providing access to the locator system as well as other options for searching different areas of the automotive industry. A toll-free phone center has been established to provide secondary contact to motor vehicle parts purchasers in the U.S. this year.
About AutoProsUSA.net
The AutoProsUSA.net company is now a major resource in the second hand auto parts industry on the Internet. This company has constructed an easy to use search finder for locating and immediately comparing prices for components between retailers. The AutoProsUSA.net company website now provides digitized tools to assist consumers with quicker research processes. The customer service staff are now available through the website contact forms and through and offline support phone number. New parts types and suppliers are added monthly to continue providing fresh resources for purchasers of automotive parts.