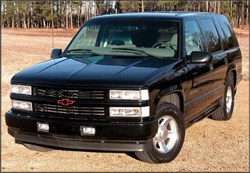 Few companies are selling salvaged vehicles online and we're proud to be among the first.
Memphis, Tennessee (PRWEB) July 17, 2013
The secondary market for automobile buyers includes junkyards and salvage companies able to market used vehicles for reduced prices. A new type of preowned sale is now taking place with some companies and the AutoProsUSA.com company is now giving access to buyers online. This company is now listing salvage cars for sale through its partners online at http://autoprosusa.com/salvage-cars-for-sale.
These vehicles can be purchased by buyers searching for salvage vehicles with complete titles online. The resource network of junkyards and other dealers posted online by the Auto Pros company has made this possible.
Current prices that are listed by partner companies can be reviewed prior to consumers purchasing these preowned vehicles. All information is supplied daily inside the database of cars for sale.
"We've offered auto parts for sale through our partners for more than a year," said a parts expert from the Auto Pros USA company. The change to supplying actual vehicles for sale is a new concept being explored by this company based on consumer requests. "Few companies are selling salvaged vehicles online and we're proud to be among the first," the parts expert concluded.
The salvage industry as a whole is one resource that some automobile buyers are now using to find lower priced vehicles that are closed out from insurance options or third party sales. Companies able to locate salvage title vehicles that can be resold for a reduced price have benefited from this new used car strategy. The various types of car brands that are now listed inside the AutoProsUSA.com database are accessible instantly upon using the search tools provided to consumers.
The vehicles, auto parts and accessories that are now offered to the public in all 50 states receive limited warranties from partner suppliers. Each policy now provides a standard level of the OEM protection for parts failure during the warranty term. These apply to the used and salvaged inventory that is now displayed for buyers to review before purchasing.
About AutoProsUSA.com
The AutoProsUSA.com company has created one of the biggest resources that consumers can use online to find previously owned automobile parts and accessories for most vehicle types. This company employs multiple professionals in the automotive industry capable of acquiring better parts for better prices that are resold to the public. The AutoProsUSA.com company networks with secondary sellers that include junkyards, salvage yards and other businesses that now supply the inventory that is purchased by consumers in all parts of the country. Low prices are negotiated by this company to better serve consumers searching for discounts.