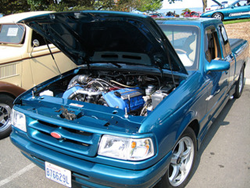 The Southern section of the United States is where a majority of the used components that most distributors supply to other areas of the country are found
Mobile, AL (PRWEB) March 22, 2015
The state of Alabama is one of the areas of the U.S. where junk and salvage dealers are in larger numbers compared to other areas of the country. The LocateCarParts.com company is now connecting the buying public with salvage yards in Alabama that can be searched for prices of preowned auto parts online at http://locatecarparts.com/alabama-salvage-yards-search.
Consumers who regularly purchase car parts on the web will now have access to junk yards in the 67 counties stretched across the state of Alabama. Some of the yards might not be open on Saturday or Sunday when showing up in person although still fulfill orders that are placed through the Locate Car Parts search portal.
"The Southern section of the United States is where a majority of the used components that most distributors supply to other areas of the country are found," said one LocateCarParts.com rep.
Locating components through a national search engine is a new method of finding preowned and aftermarket dealers. What the LocateCarParts.com company is providing is free access to its portal that assists consumers in finding components for automobiles, vans, trucks or minivans built in the past 40 years.
"Someone who uses our website will be able to find components based on a vehicle year and model that can then be purchased through any listed salvage yard," said the rep.
While the Locate Car Parts website is accessible through any Internet connection, users of tablets or phones who are shopping for used automobile parts can still use the search database. The portal is web-friendly and there are zero limitations placed on the number of searches that can be conducted by website visitors.
About LocateCarParts.com
The LocateCarParts.com company is one national portal that car owners, mechanics and other buyers of preowned automobile parts now use to locate pricing and inventory from top dealers. The LocateCarParts.com company has installed a detailed database that helps generate quotations for any component used in American or foreign vehicles. Use of this system is now offered 365 days a year.