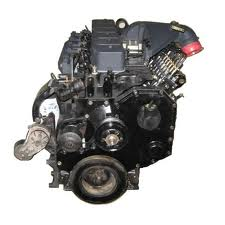 We have entered into agreements with more than one hundred companies in California to list their inventory of non-domestic and American components in our system
Los Angeles, CA (PRWEB) July 30, 2015
New West Coast components suppliers in the automobile industry are making it easier for one parts company to reach new consumers across the state of California this year. The GetYourPart.com company is now announcing its new search feature of its public database that includes research for salvage yards in California. Consumers can access this new portal at http://getyourpart.com/salvage-yards-in-california.
The increase in partner companies that supply the vehicle parts listed at the GYP website is expected to help introduce out of production components to car owners statewide. All 58 Counties in the state of CA are now being represented by the listings of junk yards that are now included in the automated search tool available.
"We have entered into agreements with more than one hundred companies in California to list their inventory of non-domestic and American components in our system," said one seller at the GetYourPart.com website.
Since the new suppliers available to search are large and small yards, consumers can accurately conduct research by using more data types apart from vehicle part numbers. The CA scrap yards can now be examined for in stock inventory by using a year of production in place of a standard VIN number in the searchable system.
"The consumers who will use our system to find salvage and recycled parts providers will continue to receive warranty protection when orders are placed through our portal," said the seller.
The Get Your Part company has recently completed its expansion of its parts database to include Pacific Northwest partners. Plans are now in place to extend the listings to include Southern based wrecking yards before the end of 2015.
About GetYourPart.com
The GetYourPart.com company provides parts ordering through its website to American consumers on the Internet. The company now has revised network of suppliers that contribute to its more than a million components listed for sale. The GetYourPart.com company has added new brands of non-domestic components that are now available to order through the company web portal.