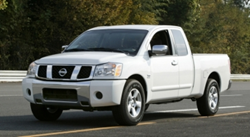 The growing support by second hand scrap yards and other distributors of components has helped build our listed inventory to well over a million components
Lincoln, NE (PRWEB) April 26, 2015
An update to the components interchange system found at the GetYourPart.com website is now making it easier to locate more state searchable junk yards. A mixed group of salvage yards in Nebraska are now included in the interchange system of used and rebuilt vehicle components for sale at http://getyourpart.com/salvage-yards-in-nebraska.
Automotive components buyers in the Cornhusker State will now receive direct web access to retail priced parts that salvage companies are selling in 2015 at the GYP website. Any person who enters the system to begin research can immediately find yards across all of the 93 Counties in Nebraska.
"The growing support by second hand scrap yards and other distributors of components has helped build our listed inventory to well over a million components," said one GetYourPart.com source.
The American vehicle components inventory that is searchable statewide in the parts database this year is now updated to feature more imported brands. Because there are more than Ford or GM based vehicles that need components, more junk yards in NE that can supply import components are now available to research.
"Brands such as Honda, Nissan, Audi and Toyota are not difficult to find through use of our database of replacement vehicle components," said the source.
The Get Your Part company is planning to add other distribution companies to its private network of parts suppliers this year. Companies that have a 4WD inventory of transfer cases and axles for all brands of vehicles should be able to be located in the search database before the end of this fiscal year.
About GetYourPart.com
The GetYourPart.com company provides a complete junk yards search center through its website to the American public. There are now yards across all 50 U.S. states that are available to supply the listed inventory in the computer search system at the GetYourPart.com website. The company has recently re-launched its search platform with easier search metrics for system users.