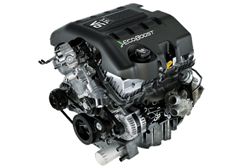 The easiest way to locate vehicle parts without giving up personal data is to use our newly updated system of statewide junk yards
Madison, WI (PRWEB) April 26, 2015
The state of Wisconsin has some of the largest junk yards per square mile in the central United States. Consumers who frequently purchase used automobile parts will now have the option to search inventory locally in WI through the CarPartsLocator.com website. Salvage yards in Wisconsin can now be viewed in the finder at http://www.carpartslocator.com/auto-salvage-yards-in-wisconsin.
The automobile components inventory that is now searchable across the 72 Wisconsin Counties does include used and rebuilt components. Each provider of vehicle parts lists whether a part is either preowned or has been restored through a recycling process. The search sessions that take place at the CPL website this year are now private for all consumers.
"The easiest way to locate vehicle parts without giving up personal data is to use our newly updated system of statewide junk yards," said one CarPartsLocator.com company source.
The yards now participating in the locator tool at the Car Parts Locator website are companies that are able to provide a basic level of components coverage. Every provider offers a minimum of 90-day policies that are typically supplied at no charge. Shipments that are arranged this year will be coordinated with local freight companies.
"The auto salvage industry in Wisconsin has improved over the past couple of decades, and there are more import vehicle parts available," said the source.
The Car Parts Locator company will continue its upgrades and changes to its vehicle components database this year by adding more state specific salvage yards. At a minimum online, consumers will need to provide a valid model year of a vehicle and the actual automaker brand.
About CarPartsLocator.com
The CarPartsLocator.com company supplies one of the biggest auto parts resources for consumers on the web. The company launched its official portal in the year 2002 and has remained active by introducing parts pricing and inventory numbers to the public. The CarPartsLocator.com company now has a greater salvage network that produces all shipments and sale pricing for auto components buyers.