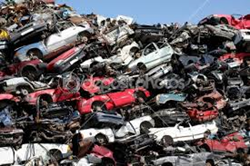 Through our network, auto parts buyers will be able to locate nearly a million used condition and rebuilt vehicle parts
Raleigh, NC (PRWEB) August 21, 2015
With more Americans now keeping older vehicles in operation past the traditional seven-year ownership period, there is now more of a demand in many states for replacement car parts. The CarPartsLocator.com company has reached new agreements with salvage yards in NC to help the public find parts using its website. Consumers can now search new yards at http://www.carpartslocator.com/salvage-yards-in-nc.
The partner agencies that are now supplying the inventory information operate some of the biggest scrap yards in North Carolina. The parts suppliers distributing various foreign or domestic components include companies located in Alamance, Beaufort, Brunswick, Cabarrus, Catawba, Cleveland, Cumberland and other counties across NC.
"Through our network, auto parts buyers will be able to locate nearly a million used condition and rebuilt vehicle parts," said one rep from the CarPartsLocator.com company.
Because the research platform available to use is completely digital, a consumer can choose to locate the updated providers by using a vehicle year or an actual vehicle identification number. The computer system linked to the searchable database will now present updated stock number data to researchers.
"It is hard to estimate what type of inventory that a junk yard in North Carolina has by viewing a Yellow Pages advertisement, so we have built our own digital parts finder," said the rep.
Scrap yards in nearby South Carolina are also expected to be included in the parts reseller database at the CPL website before the end of the year. New agreements with dismantlers and recyclers are still in the process of being finalized.
About CarPartsLocator.com
The CarPartsLocator.com company is a nationally recognized resource to explore and to purchase vehicle components from number of American suppliers on the Internet. The company is able to list nearly one million components for consumers. The CarPartsLocator.com company chooses to work with reputable companies that supply more than 90 days of warranty coverage for every component in stock.