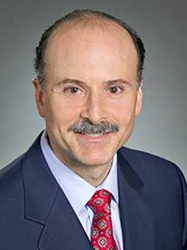 This new system cuts out five months of healing time for patients, significantly improving the patient experience and offering lasting results.
BERKELEY, Calif. (PRWEB) April 06, 2020
An early adopter of cutting-edge techniques and technology, Dr. Keith Chertok now offers the new BLX immediate dental implant system by Straumann®. Combining the expertise of a periodontist with this modern technology, patients in and around Berkeley, CA are able to have a tooth extracted and a dental implant placed in the same visit. This decreases treatment time and significantly shortens the time without a complete, functional, and healthy smile.
Straumann is one of the leading dental implant manufacturers in the world. Their new BLX implant system opens the door for more patients to receive immediate dental implants and restore their smiles in just one day.
Dental implants are the only long-term tooth replacement solution that restores jawbone health, nearly 100 percent oral function, as well as natural-looking aesthetics. Traditionally, a tooth is extracted leaving a large hole or socket in the jawbone where the tooth root used to be. In order to restore a firm and healthy foundation, this area must be rebuilt by filling it with bone grafting material. Five or more months are typically required for the treatment site to heal before a dental implant can be successfully placed.
However, with revolutionary dental implant posts designed by Straumann, dental implant specialists and periodontists like Dr. Chertok are able to qualify even more patients for immediate solutions. This technology eliminates the need for a healing period by creating a dental implant that engages with the bone in the socket immediately after the tooth is removed. In many cases, this also makes immediate load dental implants possible, allowing patients to receive a temporary restoration and a complete smile the same day as their surgery.
Each dental implant uses technologies backed by long-term scientific evidence. Trusted by Dr. Chertok and other leaders in the field of Implantology, he is excited to implement this implant system into his practice. Dr. Chertok says, "This new system cuts out five months of healing time for patients, significantly improving the patient experience and offering lasting results."
Dr. Chertok has been offering dental implants at his practice in Berkeley, CA since 1995. He and his specialized team welcome patients in need of single dental implants, full mouth dental implants and everything in between. To learn more about the new dental implant system Dr. Chertok has implemented at his periodontal practice or to find out if you qualify for immediate dental implants, call 510-548-0150.
About the Periodontist
Dr. Keith Chertok offers specialized periodontal care and dental implants to the Berkeley, CA area and beyond. For the last 30 years, he's offered minimally invasive techniques always implementing the most cutting-edge technology. He started his career graduating in the top five percent of his class from the New York University College of Dentistry before completing his specialty training in Periodontics and Implantology through University of California, San Francisco (UCSF). A leader in periodontics, he has taught at UCSF, the Dugoni School of Dentistry, and lectures across the country. For ten years he was also the attending periodontist in charge of periodontal education for new dental residents at the Veterans Hospital Healthcare System of Northern California at Mare Island. Among numerous other services, he offers single to full mouth dental implant transformations, revolutionary LANAP® laser gum disease treatment, and minimally invasive gum recession solutions. To learn more about Dr. Chertok or the services he and his specialized team offers, visit their website at http://www.berkeleyperiodontist.com or call 510-548-0150 to schedule a personalized consultation.