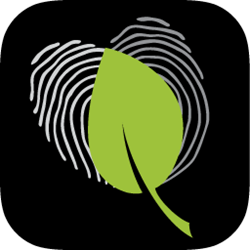 SameGrain leverages more than 45 million match points to connect people that share multiple in-depth areas in common.
Baltimore, MD (PRWEB) June 18, 2015
SameGrain, the privacy-first social discovery app for meeting new people, has received multiple accolades this past Spring, including the Appy Award for best social sharing app and the Best Mobile App Award. SameGrain also recently received a four out of five star review from iPhoneLife magazine and the app has been featured in multiple publications.
The annual Appy Awards acknowledges extraordinary applications across all devices and platforms. This year's winners were carefully chosen among thousands of eligible apps by the Appy Awards Jury, which consists of impartial editors, industry visionaries, and senior-level creative strategy leaders from prominent agencies and brands.
The Best Mobile App Awards showcases the latest and greatest mobile apps on the market and selects the best mobile app award winners via a committee of highly experienced app designers and developers. These industry leaders are dedicated to uncovering the next big player in mobile applications.
"We are honored to have been selected for these awards," said Eric Eller, CEO and co-founder of SameGrain. "I'm thrilled that our team of developers, designers, and scientists have received this well-deserved recognition for their creativity and expertise in bringing the SameGrain vision to life."
Available on the Apple App store, SameGrain leverages more than 45 million match points to connect people that share multiple in-depth areas in common. SameGrain also enables organizations, universities and companies to personalize its proprietary matching algorithm to better connect and engage their own audiences.
###
About SameGrain:
SameGrain is an award winning privacy-first social discovery platform that helps users locate and grow new connections with people that share multiple in-depth attributes, such as backgrounds, beliefs, health issues, life experiences, skills and more. SameGrain's robust data, proprietary algorithm and patent pending technology elevate social discovery and enable people to connect on a more meaningful level. Match data is derived from hundreds of proprietary questions, thousands of attributes from existing social profiles, and nearly 45 million topics, encompassing all of Wikipedia and more. SameGrain also provides platform services to meet the specific needs of organizations, universities and companies. Platform partners can leverage the SameGrain algorithm and matching process to better connect their own audiences while gaining valuable anonymized insights about their audiences. Headquartered in Baltimore, Maryland, SameGrain takes the 'strange' out of stranger.
SameGrain® is a registered trademark of SameGrain, Inc. For more information visit http://info.samegrain.com. Or, view this video to see how SameGrain works: https://vimeo.com/110143372