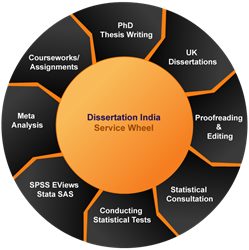 A spokesman for the company said that their ordering process is very simple. He also said that the company has a number of samples on various subjects
(PRWEB) November 18, 2013
Dissertation India has announced a valuable service for students who are not able to get help for completing their master's assignments. They have commenced the sale of sample reports which students can use as a model for writing their reports. While launching this service, the company made it clear that it does not support plagiarism and the samples are to be used in an ethical manner. Hence, no sample papers are allowed to be produced as it is.
Academic reports always need to be written in a particular format and style. Students who get the style and the format wrong run the risk of having their marks deducted, even if their research is of the highest standard. Several students do not have a guide to help them. This is where the samples provided by this company prove to be very useful.
A spokesman for the company said that their ordering process is very simple. He also said that the company has a number of samples on various subjects. The students can look through the options, specify the subject matter on which they are doing their research on and order a sample. There are times when the student might not be able to find a sample on the topic that he is working on. In such cases, they can order a customized sample which will be prepared by skilled academic writers. In case the students have any queries regarding the use of sample assignments, they can contact the team of mentors and get their doubts clarified.
About Us:
Sample Dissertation India is a company that provides sample reports to students who are doing their assignments and research projects. They also help students with any queries they might have about the reports. They can be contacted at info@dissertationindia.com.