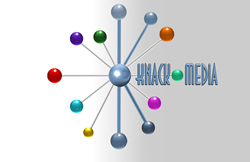 Speak to a San Bernardino DUI attorney for free by calling 877-227-9128
San Bernardino, CA (PRWEB) February 16, 2015
Chris Koch and Associates have been helping those arrested for drunk driving in San Bernardino for many years, and enjoy a great reputation as a successful criminal defense firm. After the success from a similar ad for their Corona office, they released a new ad for the San Bernardino County area stating "DUI defense starts at $0 cost". Now the firm is not offering no cost legal defense, but the DUI lawyers in San Bernardino are offering to consult about a case at no cost. Those arrested for DUI have a chance to speak with a seasoned criminal defense attorney at absolutely no cost. If after the consultation the individual is comfortable with the firm then a retainer will be asked. The firm offers some of the most affordable legal defense in Southern California with DUI cases starting from $799.00. The criminal defense lawyers even offer a payment plan for those not able to pay all the retainer upfront, giving virtually everyone a chance to be properly represented in a court of law. To find out more about a no cost consultation from a top San Bernardino DUI attorney click on the link provided or call 877-227-9128.
In 1990, the 0.08% blood alcohol concentration (BAC) limit and administrative license suspension laws were implemented in California. There are very serious consequences for this, including fines that range from $1,000 all the way to $3,000 depending on the city the individual was arrested in. Drunk driving fines are very serious, and many people are unable to afford them when they also have to pay a San Bernardino DUI lawyer fees and any other legal charges. The new "DUI attorney starts at $0" ad was launched by the San Bernardino criminal defense lawyers to help people with a no cost consultation to help them get started, and should be supported by those who are currently facing DUI criminal charges. It is undoubtedly a difficult issue for everyone involved when someone is arrested for any criminal offence. Those arrested for a crime will now be able to speak with a lawyer, and be able to discuss this serious issue without coming up with any money upfront. The firm's payment plans have flexible options that require no credit, and a reasonable overall cost for handling the case on the behalf of the client.
The experienced DUI attorneys that work with the criminal defense firm assists clients in Southern California counties of Orange, Riverside, San Bernardino and Los Angeles. They use their skills and years of experience to assist those who have received driving, gang, drug, theft, assault, and murder charges. The firm continues its online presence by offering no cost consultations and information on criminal defense on the firm's blog and social media pages. By providing this information, along with no cost consultations, the firm hopes to attract more San Bernardino residents looking to speak to a lawyer.
About Christopher Koch: Graduate of University of San Diego School of Law was admitted to practice law in November 2001. The law office is experienced in criminal defense, very well respected and locally connected in San Bernardino, San Diego and Orange Counties. As a local attorney in these jurisdictions, he has the ability to get the best possible outcome for clients. For more information about a consultation or to speak with the best DUI attorney San Bernardino California has to offer, contact the firm and speak with a lawyer.
Contact: Chris Koch
http://www.attorneysanbernardino.org/
Phone: 877-227-9128