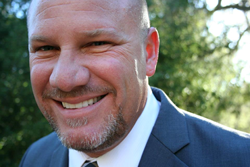 Open a mortgage branch in San Diego by calling 877-889-7474
San Diego, California (PRWEB) March 20, 2015
A new mortgage branch opportunity in San Diego is obtainable through nationwide mortgage recruiting service AnikimCreditCorp.com. The company just received the go ahead to open a new location in San Diego for qualified mortgage professionals who are interested in moving their existing branch or to open a new location. The new San Diego branch opportunity is open for all licensed mortgage professionals and processors who wish to work for a large mortgage lender that offers cutting edge technology and marketing support for their branches.
According to recent information from Mortgage News Daily released Mar 19 2015, mortgage origination is up. February was the second month in a row that refinancing made up more than half of all mortgage originations. The most recent Origination Insight Report form Ellie Mae said that the refinancing share of originations moved up eight percent from the January level to amount to 59%t of mortgage lenders loan volume. Refinancing had averaged a 38% share throughout 2014, reaching a high of 47% in January of that year.
San Diego is the second most populous city in California second only to Los Angeles. The city has many licensed mortgage professional including originators, processors, underwriters and funders. The new branch opportunity is from a national lender that is looking for local mortgage experts that can not only work the refinance market but are able to cultivate Realtor business to proved purchase home loans. Having home loan products available for their loan officers that have no investor overlays allows the lender to fund loans that many mortgage brokers and bankers unable to close. The firm offers these branches not only in San Diego but also has agreements to recruit loan originators for California mortgage branch opportunities everywhere in the state.
About the company: AnikimCreditCorp.com began after the mortgage crisis to help struggling loan officers and net branch owners find mortgage bankers that were able to make it through the tough times. Kevin Leonard a San Diego mortgage expert, and former owner of a large mortgage banking company, has many relationships with lenders and brokers throughout the county. Mr. Leonard helps place mortgage loan officers with jobs and mortgage net branch companies. To learn more about mortgage net branch opportunities in San Diego contact the office directly.
Contact: Mason Baxter
http://www.mortgagebranchopportunities.org/
Phone: (877) 889-7474