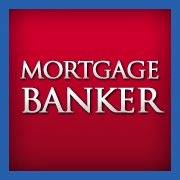 The top lenders in the country are looking for mortgage loan officers in San Diego call 877-889-7474
San Diego, California (PRWEB) July 21, 2014
Finding a mortgage banker to open a branch location just became a little easier in San Diego. AnikimCreditCorp.com just signed a new deal with a national lender to locate potential candidates to open new mortgage branches. The company is also looking for existing branches that are looking for better opportunities and support. The mortgage consulting firm states they are also offering loan originator jobs and processors to fill the new locations. It can be difficult to find the right mortgage loan officer jobs in San Diego that are out there, but the mortgage firm states there partners have all the leads and support to make someone successful.
The consulting company has been promoting the new banker branches in Texas by working with the internet marketing specialists. The mortgage recruiting and consulting company posts comments on banking blogs and various finance websites about the many new loan officer jobs available, and how loan originators and brokers can apply for them. The mortgage consulting firm is still actively searching for those looking for mortgage branch opportunities in all major cities in America, and partners them with the right lender. The consulting firm continues its expansion online and throughout the mortgage community looking for qualified candidates. To learn more about the recruiting firm, or the different services they provide, contact the company directly and talk directly to a company representative. To find out more about the recruiting and consulting company or to learn about branch opportunities visit the website here, http://www.mortgagebranchopportunities.org/about-us/
The mortgage banking consultants have been promoting the mortgage branch opportunities online with the help of the one of the top mortgage experts in the country. The recruiting and consulting firm has been dominating the mortgage banking arena for quite some time now, bringing together the best lending opportunities for the mortgage net branches and loan originators. The company's recruiting slogan "If we're not recruiting for you, we're probably recruiting from you" says it all about the company's confidence in this space. Detailed information on the subject can be viewed by interested candidates by logging into the Facebook page of the company.
About the company: AnikimCreditCorp.com was started after the mortgage crisis to help struggling loan officers and net branches find mortgage banks that were able to sustain through the tough times. Kevin Leonard from New World Mortgage, former owner of a large mortgage banking company, has many relationships with lenders and brokers throughout the county, and helps place mortgage loan officers with jobs and mortgage net branch companies. The company also helps connect some of their banker clients with scratch and dent loan purchasers to help clear warehouse lines for bankers.
Contact: Mason Baxter
Phone: 877-889-7474