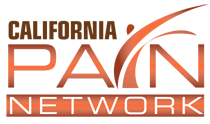 Federal and State Workers Compensation claims are accepted and treated with over 90% successful outcomes!
San Diego, California (PRWEB) November 10, 2016
The California Pain Network's providers in San Diego are now accepting both state and federal workers compensation claims for all treatment. This includes both medication management and interventional treatments with the Board Certified pain doctors. Call (619) 500-1573 for more information and scheduling.
After a work injury, it can be difficult to receive top notch nonoperative treatment to obtain relief and be able to return to work. For those individuals who rely on work to care for one's family, this is critical. With the providers in the California Pain Network, the ability to achieve a successful outcome exceeds 90%.
Options for treatment include the latest interventional procedures such as epidural injections, radiofrequency ablation, occipital blocks, all types of joint injections, trigger points and more. Often times, these treatments are performed in conjunction with various medication to enhance successful outcomes.
The practice working with the Network, Pacific Medical, offers comprehensive administrative assistance and paperwork to support patient claims. Patients are accepted with either CA, Federal and also out of state claims.
Appointments are readily available, call (619) 500-1573 for scheduling and visit https://www.painmanagementsandiego.com/workers-compensation.html for more information.