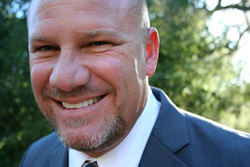 If you are thinking about short selling your home, have an expert real estate agent that understands the short sales process to help.
San Diego, California (PRWEB) May 26, 2015
Kevin Leonard and his team continue to add life changing services to Southern California residents. The latest San Diego Realtor added to the group fully understands the short sales process in San Diego, and can explain a short sale vs. a foreclosure. The real estate team is working with a local attorney to help short sell homes for those who do not qualify for a loan modification or a refinance. A short sale is the process of selling a home for less than what is owed on the property, and those who do not qualify for a new loan, a short sale can be a better option than a foreclosure. Once the law office determines that a short sale may be the best options for the homeowner, the real estate agent is contacted to help work out options. To find out more information about a short sale or to speak with a San Diego short sales specialist call 858-999-3737.
The team brought together from the highly regarded mortgage expert Kevin Leonard do not leave any stone unturned when it comes to finding a home loan for a client. With home loans in San Diego available for individuals with low credit scores, to HARP loans, and even working with attorneys that offer modifications. But, unfortunately not everyone can be helped, this is where a short sales expert in San Diego comes in. In most cases they are able to work with the bank to list the home for less than what is owed by the client. In addition they are able to prequalify new potential buyers with all the home loan products available. VA loans in San Diego are very common, as well as Jumbo loans due to the large mortgage sizes, to name a few. To find out more about financing options or how a short sales works in San Diego contact the local office.
About:
Kevin Leonard is a mortgage professional who began in the mortgage business in 1997 and since then he has become one of the top mortgage experts in the country, and has earned national acclaim for his efforts. Mr. Leonard prides himself in offering constant communication with his clients so that they have a full understanding of the loan process from start to finish. He is personally responsible for thousands of fundings, and along with his team, he has over 5 billion in residential loans funded to his credit. Mr. Leonard has a complete understating of the loan process from start to finish, and also consults with a long list of mortgage bankers in the secondary market. There are few, if any, that have the experience that Kevin Leonard has in the mortgage industry. He was one of the first to register with NMLS in 2008 when it was first instituted, and currently is licensed in the state of California as a loan originator. His team is partnered with the top San Diego Realtors because of the team's fast pre-approvals with the ability to fund purchase loans quickly. To learn more about how San Diego mortgage brokers can assist with financing work start by clicking on the highlighted link.
Contact:
Kevin Leonard
Phone: (858) 999-3737
NMLS #6279