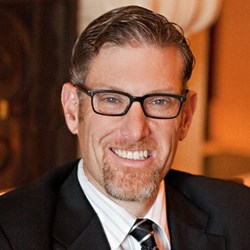 SAN DIEGO, CA (PRWEB) September 30, 2013
For the third straight year now, San Diego Personal Injury Attorney William M. Berman has been recognized as a Super Lawyer. Super Lawyers, which recognizes attorneys throughout the country for the excellence and achievements in the legal community. The selection of a Super Lawyer is a multi-phased process involving independent research, peer nominations and peer evaluations. Mr. Berman has been bestowed this honor for his work done in California in handling personal injury, wrongful death, and nursing home abuse and neglect cases in San Diego and throughout the State of California.
Managing a boutique firm that takes on some of the most serious personal injury cases, Berman & Riedel, LLP is considered one of California's top law firms in handling complex personal injury cases and wrongful death matters. The firm is also recognized for its accomplishments in helping develop one of the largest nursing home and elder abuse practices in the state. Mr. Berman and his firm hold recognition as a top AV rated attorney and firm from Martindale Hubbell, a leading source in registering the ratings of attorneys and firms throughout the country.
With its principal offices located in San Diego, California, the firm Berman & Riedel, LLP, is considered one of the most reputable firms in the Southern California area, handling cases throughout San Diego and the Los Angeles Counties. Mr. Berman and the attorneys that work at his firm have built a reputation of obtaining successful results for clients that have suffered catastrophic personal injuries. The firm's success has been the subject of many awards, including Mr. Berman's receipt of a Top Trial Lawyer award for the San Diego Consumer Attorneys following a $1.7 million Verdict he obtain where the insurance company refused to offer his injured client any more than $200,000 before trial. His firm takes cases on a contingent bases, and all cases consultation are free of any charges. More information about Mr. Berman and the successes of his firm can be found at http://www.bermanlawyers.com.