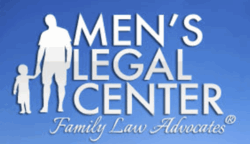 The San Diego military divorce lawyers at the Men's Legal Center have represented husbands, fathers, and noncustodial parents dealing with California family law for many years.
San Diego, CA (PRWEB) July 09, 2013
The San Diego military divorce lawyers at the Men's Legal Center have represented husbands, fathers, and noncustodial parents dealing with California family law for many years. Given the level of military experience held by some members of the firm, the attorneys have also spent time representing clients in cases involving military divorces and criminal cross over domestic violence. The firm wants to make sure that certain important legal decisions made by the court are properly publicized, and would like to share a recent decision made by a California Criminal Court restoring a military officer's eleven and a half year military career, which includes deployments to Africa in 2011 and Afghanistan in 2012. Due to the fact the case was a criminal domestic violence case in the Criminal Courts of San Diego County in California, the decision would have destroyed his military career and he would have lost his military pension.
Accordingly, a recent decision was rendered by the Superior Court of the State of California regarding the case of The People of the State of California vs. Ramiro Garcia Jr., Case Number M162483DV. On February 5, 2013, Mr. Garcia retained Attorney Lisa A. Berg of the Men's Legal Center to represent him against several Criminal Domestic Violence charges outlined in court documents filed based on wife's declaration. "From the beginning, the odds were stacked against Mr. Garcia with witnesses claiming to have actually 'watched' the domestic violence incident take place and a rush to judgment by the police," Ms. Berg specified.
After a week-long Jury trial with multiple witnesses and a large amount of evidence presented to the Court and the Jury, the City Attorney made a strong closing argument stating Mr. Garcia would be a danger to society. In an attempt to accurately portray and convey the accuser's motives to the Jury, Attorney Berg started her closing argument by yelling at the top of her lungs, "I AM GOING TO RUIN YOUR LIFE," then proceeded with the body of her closing argument. Ms. Berg was able to use the City Attorney's expert witness in Mr. Garcia's favor. Mr. Garcia was found not-guilty of all charges. Ms. Berg and the City Attorney had an opportunity to speak with the Jury for feedback after the trial. The Jury stated it was Ms. Berg's persuasive closing argument that tipped the scales and allowed them to reach a not-guilty decision for Petty Officer Garcia.
Ms. Berg commented, "Unfortunately, it is common for military members to be falsely accused of perpetrating Domestic Violence on their spouses. In the Family Courts of San Diego, you cannot help but feel the odds are against men and even more so, against military members." The military has a mandatory compensation program for victims of domestic abuse called "Transitional Compensation." Ms. Berg mentioned her concern regarding this program—"It [Transitional Compensation] may incentivize parties to file untruthful claims or domestic violence."
This case exemplifies the level of competent representation individuals need when confronted with seemingly overwhelming odds in family law cases. Men's Legal Center specializes in helping civilian and military men and women navigate family law issues through the court system.
About the Men's Legal Center
The Men's Legal Center is a law firm comprised of San Diego military divorce lawyers. The attorneys at the firm have represented clients who have served in the military, as well as, helped husbands, fathers, and noncustodial parents deal with legal issues including divorce, child custody, child support, child visitation, paternity and other legal matters that relate to California family law. For more information about the Men's Legal Center visit http://www.menslegal.com.