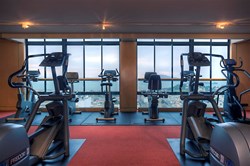 Staff at our complexes throughout the city are so excited to find and welcome potential new hires.
San Francisco, CA (PRWEB) November 15, 2013
2000 Broadway Apartments, one of San Francisco's top Pacific Heights apartments for rent, has announced that they will be holding interviews for Leasing Managers and Agents at the upcoming Open Call Job Fair, hosted by Trinity Management on Wednesday, November 20th from 11am-2pm. The job fair will include participants from all of Trinity Management's properties, including ten of San Francisco's most popular apartment complexes for rent/lease.
"Staff at our complexes throughout the city are so excited to find and welcome potential new hires," explained William Harlow, marketing manager at Trinity Management Services. "With the expansion and growth of our most popular apartments for rent in San Francisco's Pacific Heights neighborhood, we need to hire more Leasing Agents and Leasing Managers as well as Woodshop Technicians to accommodate the accelerated growth of our properties."
The Job Fair will be held at the corporate headquarters of Trinity Management, located at 1145 Market Street in Downtown San Francisco on Wednesday, November 20th from 11am to 2pm. Attendees should bring their current resumes and references, as interviews for all open positions will be held throughout the day.
About Trinity Management Services
Trinity Management Services has been helping people find the apartments they need in the neighborhood they want. Today, with several thousand units under management, they play an important role in San Francisco's robust housing market. And Trinity Management Services is the preeminent provider of short term, executive housing in The City.
About the Apartments at 2000 Broadway Street
The Apartments at 2000 Broadway Street offer studio, 1, 2 and 3 bedroom apartments with every modern luxury. Near Union Street and the Fillmore District, these apartment rentals offer amenities that include a heated indoor swimming pool and state-of-the-art fitness center, with views of the San Francisco Bay, the Golden Gate Bridge, and the Palace of Fine Arts. These dream apartment rentals are near shops, restaurants, and popular clubs on Union Street; as well as shops and boutiques on Chestnut Street in the Marina District. Residents will live in style in one of the most highly sought after locations in San Francisco with easy access to public transportation for access to downtown SF, and convenient by car to Marin.
Apartments at 2000 Broadway Contact Details
Web. http://www.2000broadwayapts.com
Tel. 415-563-6333