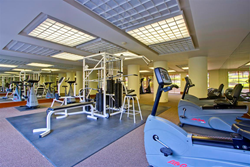 San Francisco, CA (PRWEB) April 08, 2014
Marina Cove Apartments, (http://www.1550bayapts.com/) a top apartment complex in the Marina District of San Francisco, is proud to announce the availability of non-resident parking spaces for rent for $250 per month. The complex offers luxury Marina District apartments for rent, serving the needs of San Francisco residents who desire to live in one of the city's most prestigious neighborhoods.
"It's no secret that parking in San Francisco is challenging, to say the least," explained William Harlow, marketing manager at Trinity Management Services. "We understand how important it is for our tenants' guests to be able to have a place to park when they are visiting. No one wants to tell their Mom or Grandma or friend that they have to park a mile away and hike up to the apartment complex to be able to visit them. That's why are offering monthly rentals of some non-resident parking spaces. With the outrageous cost of scarce parking in the city, $250 a month for a guaranteed spot is a deal."
To learn more about Marina Cove Apartments, please visit http://www.1550bayapts.com where potential apartment seekers can browse inventory of available studio, 1, and 2 bedroom apartments for rent in San Francisco's Marina neighborhood.
About Marina Cove Apartments
The Apartments at Marina Cove are surrounded by many beautiful locations in San Francisco. Marina Cove offers studio, 1 and 2 bedroom apartments for rent or lease. Rent one of the complex's luxurious apartments and enjoy all its amenities including a heated pool for a refreshing swim and state-of-the-art fitness center.
A dream apartment is only one block from the San Francisco Bay, near Fort Mason; and is a short walk to all the great shops, boutiques and restaurants near the Marina District of San Francisco. While jogging on the Marina Green, apartment residents can see the Golden Gate Bridge, Alcatraz, the Marin Headlands, and the constant marine activity on the San Francisco Bay. the apartment seeker's a short walk from the beautiful Palace of Fine Arts and the fascinating Exploratorium. Cyclists and joggers have an easy ride or run to and across the Golden Gate Bridge.
Furnished apartments are available, and the complex also offers short term leases, and corporate suite leases or rentals. The complex's friendly and professional staff is always ready to help the apartment seeker.
Marina Cove Apartments
Web. http://www.1550bayapts.com
Tel. 415-474-0333