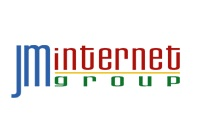 Our mission is to make video collaboration easier than ever!
San Francisco, CA (PRWEB) July 01, 2013
The JM Internet Group, a top SEO company, is proud to announce its latest project with VideoTov for improvements to VideoTov's Internet marketing strategy. VideoTov is a San Francisco Bay Area video editing startup that allows amateurs who have video footage to collaborate with real video editors via the VideoTov video editing platform. The company's platform brings together the best of both worlds: expert video editors and easy-to-use software so that the video owner and video editor can collaborate to produce a high quality video, inexpensively.
"Our mission is to make video collaboration easier than ever," explained Raanan Peleg. "Though we are based in the San Francisco Bay Area as a video editing startup, we reach anyone in the world who wants to collaborate with a professional editor to produce quality video. Many of our target customers are in the GoPro community as well as other heavy producers of video such as extreme sports, college graduations, birding and nature or adventure tourism, weddings or family events as well as any type of activity for which video is created and then edited."
For more on VideoTov, go to

How VideoTov Works
The VideoTov process works as follows. First, a user submits footage from their camcorder, smartphone, or other video camera and uploads it to the VideoTov collaboration platform. Second, a real-world editor reviews the footage and creates the first video version for the customer to review. Third, the video editor and video owner work together through the VideoTov intuitive collaboration environment and provide comments, corrections, and additional content. Users can also invite friends, family member, and colleagues to provide their content as well. Finally, once the video is approved, the users pays the VideoTov fee and has a high quality video to share with family, friends, or colleagues.
About VideoTov
VideoTov is an innovative startup based in the San Francisco Bay Area focusing on video collaboration. The company's video editing platform brings together amateur video users with professional editors and allows for intuitive collaboration to produce high quality videos at an inexpensive price point.
Contact:
VideoTov, Media Relations
About the JM Internet Group
The JM Internet Group provides SEO, Social Media Marketing, and Google AdWords training and courses for busy marketers and businesspeople. Online search engine optimization training helps explain keywords, page tags, link building strategies and other techniques needed to climb to the top of search engine rankings for Google, Yahoo, and Bing. The teaching methodology is hands on, with live examples and discussions, taught from the convenience of each student's computer.
Contact:
JM Internet Group, Media Relations