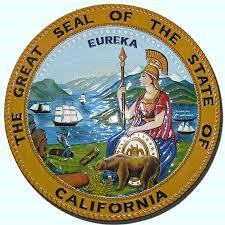 The need for security systems is consistently growing in San Jose, now residents have a free resource to help them decide which system is best for their home.
San Jose, California (PRWEB) November 18, 2013
It is a known fact that the crime rates in cities like San Jose have been a constant problem not only for city authorities, but also for citizens and their families. With this, many have turned to security systems companies to keep them safe from the risks of burglary and theft.
However, because of the growing demand for home security services, more and more companies have been joining the already saturated market; all of them promising to be the 'Best Security Systems Company' there is. Helping solve this problem for consumers is SecuritySystemReviews.com.
SecuritySystemReviews is a website dedicated to help consumers learn about anything and everything that is happening in the security system industry today. The site offers a collection of comprehensive and unbiased security system reviews, as well as a complete list of top home security systems that offer the best services in the market at present.
The review website aims to help consumers get the best services for their money by employing the right systems for their homes or even businesses. Instead of letting them do the dirty work, the site does everything to help consumers get the best previews and analysis for each service. It also delivers up-to-date news on the latest technologies and innovations made available by the best security services.
Leading its charge to offer comprehensive reviews to the public is the site's team of industry experts. These security system professionals boast of a long list of experiences that were acquired from working years and years in the business. The team makes sure to compare security systems in an unbiased and factual way, to help the public know which security systems are really the best. This is done by utilizing a unique method of researching and collecting information.
Unlike other websites, SecuritySystemReviews.com publishes its reviews based on first-hand experience. Its team of experts conducts 'mystery shopper' style research on home security systems, enabling them to not only see and read how these systems work but to also experience it themselves. This method allows these professionals to write about the services in an unbiased and factual way, providing accurate and appropriate information to consumers.
Focusing on the consumers' welfare, the site also promises to only promote only the best security companies in the market. Residents of San Jose can be sure that on SecuritySystemReviews.com, they will find the right security system for their homes.
For more details on the best security services and other related news, visit the review site at SecuritySystemReviews.com.
About SecuritySystemReviews.com
SecuritySystemReviews.com is a website dedicated to help consumers be aware of the best security systems in the market today. With an aim to be the go-to site on anything security system services-related, the site offers a list of comprehensive and unbiased reviews on only the best security system companies and services available in the market. Led by a team of experts with years of experience in the field, consumers can be sure that they will find the best security service for their homes at SecuritySystemReviews.com.
# # #