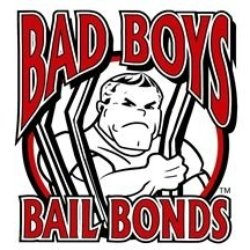 When you have a loved one in custody it can be emotionally trying. We do everything we can to locate the jail where a person is being held quickly
San Jose, CA (PRWEB) March 16, 2015
San Jose inmate locator and inmate finder pros at Bad Boys Bail Bonds have increased the ease of use of their website by adding city specific inmate search / jail search pages. When people contact Bad Boys Bail Bonds who currently serves all of California they can speak with an experienced San Jose bail bondsman who can help then find out which jail their loved one is in for no cost. Bad Boys has been helping people exercise their 8th amendment rights for almost two decades. "When you have a loved one in custody it can be emotionally trying. We do everything we can to locate the jail where a person is being held quickly. We also offer the lowest rates allowed by law for bail bonds in San Jose and we are committed to providing excellent service, Because Your Mama Wants You Home!," says C. Jeffrey Stanley, Owner of a Bad Boys Bail Bonds and CEO of the BBBB Bonding Corp.
Locating an inmate can be difficult if a person doesn't know where to begin. The new San Jose inmate locator pages and pages for other areas in California on the Bad Boys Bail Bonds website provide a contact form where a person can enter information about the inmate for the team at Bad Boys to look for. The easiest way to figure out where a loved one is being held is to call 1-800-BAIL-OUT according to Stanley, "The fastest way to do an inmate search in San Jose is to call us; we can help you find your loved one and explain the options available for a fast release."
In addition to helping people with inmate locator and jail searches Bad Boys also offers bail bonds in San Jose. People who are interested in posting a bond for someone can call 1-800-BAIL-OUT 24 hours a day to find out what the cost is and what types of payment arrangements can be worked out. They are currently able to provide a discounted rate on bonds for military people, union members, county, state and federal employees and homeowners. People who have hired a lawyer also qualify for a special discount, call for details as some restrictions apply.
Inmate Locator and Fast Release
San Jose bail bonds experts at Bad Boys Bail Bonds offer the fastest jail release available. A person must go through the booking process before a bail amount can be determined and the person in custody can be released. "As soon as a person can be released we can have one of our agents standing by at the jail in San Jose or any other jail in California," says C. Jeffrey Stanley. Ultimately the amount of time it takes to get someone released from custody depends on the jail and what the booking process. What Bad Boys Bail Bonds can do is have somebody standing by so that when the person in custody is eligible for release the process is as quick as possible.
Bad Boys Bail Bonds has many locations in California. Some of their locations are in Southern California. For Santa Ana inmate locator services people can visit a page just added to the website. When people fill out the contact form on that page it is directed to the appropriate office based on location. "People can get inmate location services anywhere in California from our trained experts," says Stanley.
Los Angeles inmate locator services are also available from Bad Boys. Los Angeles is the largest city in California Bad Boys get calls every day from people trying to locate a friend or family member. "Our team of Los Angeles bail bonds experts are happy to help people find the inmate they are looking for. Additionally we try to educate them about the bail process so they have a clear understanding of how the process works," says Stanley.
To learn more about San Diego inmate locator or about Bad Boys Bail Bonds please visit their website. People are invited to read their many positive online reviews, watch their videos or see them on Facebook and Instagram. To learn more about the San Jose inmate locator services from Bad Boys Bail Bonds please call 1-800-BAIL-OUT. People wanting help getting their loved ones out of jail can call the same number for bail bonds in San Jose.
Bad Boys Bail Bonds San Jose
1096 N 1st St
San Jose, CA 95112
(408) 298-3333
badboysbailbonds.com