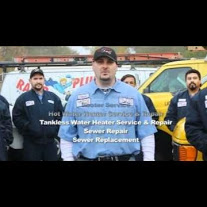 We like to run specials every now and then so new customers can get a chance to try our company for a discounted rate.
San Jose, CA (PRWEB) November 22, 2014
Triple A Plumbing has been providing excellent service in San Jose and all of Santa Clara County for over two decades. They are now offering new San Jose plumbing coupons. Offers include a coupon for 10% off of any plumbing repair. "We like to run specials every now and then so new customers can get a chance to try our company for a discounted rate. Our goal is to grow our business by providing excellent service," says Dan of Triple A Plumbing.
Homeowners who have tough drain clogs can also get a deal from Triple A Plumbing. In addition to the 10% off of plumbing repair coupon, they are also offering 10% off of any drain cleaning service. The drain cleaning service applies to all types of pipes including main sewer lines. "If the sewer is backed up, it can be a real mess. At the very least, it's frustrating. We are offering this new drain cleaning coupon so people can get the plumbing working for a fair price," says Dan. These plumbers in San Jose have built a solid reputation over the years.
San Jose plumbing experts at Triple A Plumbing are trusted within the community. They have also developed strong profiles on homeowner review sites like Google, Yahoo and Yelp. People should do their homework before hiring a plumber according to Dan. "People should always hire a licensed plumbing contractor, even for the smallest repair. This is because unlicensed handymen usually makes problems worse before they get better. Even worse is that they don't have insurance to cover the damage brought on by their lack of knowledge," says Dan.
Triple A Plumbing is a full service plumbing company. This means that there is no problem they can't fix. They handle all types of services including plumbing repair, drain cleaning and clog removal, water heaters, sewer repair and trenchless pipe replacement, hydro-jetting and much more. "People should give us a call no matter what type of problem they have. We provide no cost estimates anywhere in Santa Clara County," says Dan. They can have an experienced San Jose plumber to a home very quickly.
Good plumbers in San Jose who are honest and fair can be very difficult to find. Triple A Plumbing provides up front pricing and a no cost, no obligation estimate. This means that work is only performed after the customer fully understands the scope of the work to be done and agrees to the price. "People really like that we don't charge a travel charge or trip fee in Santa Clara County. It gives people an opportunity to speak with one of our technicians about their plumbing problems without being obligated to hire us," says Dan.
To learn more about the San Jose plumbers at Triple A Plumbing, please visit their website. People are also invited to view their informative plumbing videos or read their blogs and press releases. To take advantage of the plumbing repair coupon or the drain clog removal coupon, people should call (408) 361-8102. Triple A Plumbing has dispatchers standing by and they can get to most homes for a service call in about 45 minutes.
Triple A Plumbing
88 S 3rd St
#181
San Jose, CA 95112
(408) 361-8102