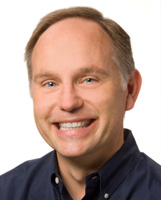 This course on SEO and Social Media Marketing draws entrepreneurs from San Jose and other Silicon Valley cities.
San Jose, CA (PRWEB) December 04, 2015
Jason McDonald, a recognized SEO expert at https://www.jasonmcdonald.org/, is proud to announce the latest edition of his popular course at Stanford Continuing Studies, "Marketing without Money," to be begin January 14, 2016, at Stanford University, Palo Alto, California. The course is convenient to San Jose and other Silicon Valley cities.
"This course on SEO and Social Media Marketing draws entrepreneurs from San Jose and other Silicon Valley cities. It has been a tremendous success as a way for Silicon Valley entrepreneurs, marketers, and small business owners to explore both search engine optimization and social media marketing," explained Dr. McDonald, Director of the Jason McDonald SEO Consulting Agency. "The January, 2016, trainings will have three additional classes, for a total of eight, so that the lecture part of the course can be supplemented with hands-on workshops. Students will focus on making their own individual internet marketing plans."
To learn more about the course please visit https://www.jasonmcdonald.org/?p=15. Interested parties can then go directly to the Stanford Continuing Studies website. They can also contact Dr. McDonald via the contact form on the website, or call him directly at 415-655-1071.
More on Marketing without Money
Creating online publicity with little or no money is the holy grail of marketers today. SEO (search engine optimization) is the art and science of getting a company, product, or service to the top of Google or Bing. Social media marketing, in contrast, cultivates a positive brand image on Facebook, Twitter, or YouTube, and encourages your customers to share your marketing message across social sites. The goal is obvious: get free Internet publicity. The means is not.
Whether one is an entrepreneur, a small business owner, or a marketing manager at a large company or nonprofit, this course aims to explain the online marketing environment. The course will begin with SEO. How does one construct a Google-friendly website, and build links, social mentions, and authority? Second, the course dives into social media marketing, using the analogy of a party. How does one throw a great Facebook, LinkedIn, or YouTube party online (in a metaphorical sense)? All the while, how does one use the new platforms of Twitter, Instagram, Pinterest, and the others to nurture a positive brand image and encourage customers to share a brand message? The course concludes with three hands-on sessions. It takes the theory of SEO and social media marketing and transform it into a systematic online marketing plan.
About Jason McDonald
Jason McDonald is director of The JM Internet Group, a leading online training company. He received his Ph.D. from the University of California, Berkeley, in 1992, and now both teaches and consults to San Francisco Bay Area businesses in SEO, Social Media Marketing, and AdWords. In addition to those services, he has been recognized as an expert witness in litigation on Internet marketing. He has several popular books on Amazon on the topic of Internet marketing.
Media Relations, Tel. 800-298-4065