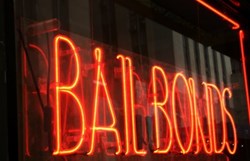 Everyday I get to help people
San Antonio, TX (PRWEB) December 05, 2013
Law Office of Jesus R. Lopez is proud to announce that Mr. Lopez has received recognition in the 2013 edition of The Legal Network as a Top Lawyer in Texas. Mr. Lopez was honored for having the highest in ethical standards and professional excellence.
Jesus R. Lopez is an experienced San Antonio criminal defense attorney who has practiced over 10 years, specifically in the areas of criminal and family law. Mr. Lopez received his Juris Doctor from Baylor Law School in 2003 after graduating from Baylor University in 2000 with a double major in Economics and International Business.
"Everyday I get to help people — I get to be the voice of people wrongly accused or oppressed by the system" said Jesus Lopez. "Being named one of the Top Lawyers in Texas is obviously something to be proud of, but what makes me proud the most is the gratitude I get from my clients."
The Law Offices of Jesus R. Lopez provides 24 hour bail bond services and criminal defense in San Antonio Texas and surrounding areas. With bail bonds starting at only 2% down, the firm makes it affordable for anyone to ensure their rights are protected. The firm also offers low payment plans and works with low income individuals.
For more information about Law Offices of Jesus R. Lopez or bail bonds in San Antonio, please visit http://www.sanantoniobonds.com or call 210-224-5245.