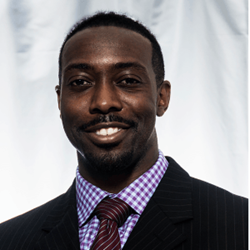 Dr. McLeod offers over 25 treatment options for patients, customized for the best outcomes!
San Antonio, Texas (PRWEB) April 26, 2016
Premier Pain Consultants in San Antonio is now scheduling patients with a new Board Certified pain doctor, Michael McLeod MD. Dr. McLeod offers nonoperative treatment options including medication management, interventional therapies and holistic treatment. Call (210) 202-4030 for more information and scheduling with pain management San Antonio trusts.
Dr. McLeod performed both his residency training and fellowship at University of Texas Health Science Center San Antonio. He offers state-of-the-art interventional treatments including spinal cord stimulator implants, radiofrequency ablation, occipital blocks, Botox injections, kyphoplasty and epidural steroid injections just to name a few.
He is dedicated to assisting patients achieve relief in a nonoperative fashion, with individualized treatments being offered. This may include a combination of medication management and interventional treatments, with over twenty five treatment options available.
Dr. McLeod believes in a holistic approach to pain medicine. He predicates his practice of medicine on rehabilitation, physical modalities, interventional management, psychosocial support, lifestyle modifications as well as complementary and alternative medicine in effort to restore and improve patient quality of life and function.
The vast majority of insurance plans are accepted at Premier Pain Consultants. The practice has an Open MRI, pharmacy, lab and physical therapy on site along with a procedure center. Over 25,000 square feet of space is dedicated to patient care at the facility.
Appointments are readily available with the Double Board Certiifed San Antonio pain management physician at (210) 202-4030. Dr. McLeod is compassionate, highly skilled and cares deeply for his patients.