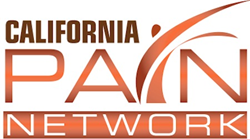 Most PPO's are accepted along with personal injury, workers compensation, Medicare, Molina and self pay as well!
San Bernardino, California (PRWEB) September 16, 2014
One of the top San Bernardino pain management clinics in the California Pain Network is now accepting over 25 insurance plans along with self pay. They have added a considerable amount of PPO's along with now accepting personal injury and workers compensation claims. Success rates are over 90% at the clinic, with both medication management and interventional procedures being offered. Call (888) 998-9693 for more information and scheduling.
The California Pain Network connects those in pain with pain management Riverside and San Bernardino trusts, with the pain doctors being Board Certified and well respected. Each patient is treated with individualized therapies after a thorough exam and medical record review.
The insurance list with Dr. Akmakjian's office is extensive and includes most PPO's, Medicare, Medi/Medi, Molina, Personal Injury, Workers Compensation and self pay as well. Potential treatments include oral or topical pain medication, neurogenic medications, muscle relaxers, NSAIDS and more.
The California Pain Network's affiliated pain doctors treat all types of painful conditions including back or neck pain, fibromyalgia, neuropathy, spinal stenosis, failed back surgery, headaches, migraines, arthritis and RSD. Some of the latest, cutting edge treatments are offered including facet and medial branch blocks, several types of epidural injections, radiofrequency ablation and spinal cord stimulator implants.
For the top pain management in the Inland Empire including several offices in Riverside, San Bernardino, Victorville and adjacent areas, call (888) 998-9693.