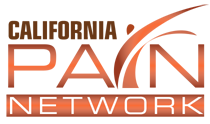 Sorrento Valley Pain's Board Certified pain doctors provide both medication management and interventional procedures with exceptional success rates!
San Diego, California (PRWEB) June 26, 2014
Top San Diego pain management clinic, Sorrento Valley Pain, is now offering over 25 pain relief treatments. The therapies are provided by Board Certified San Diego pain management doctors, chiropractors and physical therapists, and include both medical and interventional treatments. By combining alternative and traditional treatment options for the first time, patients at Sorrento Valley Pain are now seeing enhanced pain relief for all conditions. Call (619) 500-1573 for more information and scheduling.
The treatments offered include both alternative and traditional options. By combining these therapies under one roof, Sorrento Valley Pain now can provide over 25 customized treatments. State of the art options are provided such as radiofrequency ablation, several types of epidural injections, facet blocks and more.
Recommendations from the Institute of Medicine include combining several different treatment methods to increase the chances of pain relief for patients with all types of pain conditions. At Sorrento Valley Pain Relief, all types of conditions are treated including back and neck pain, failed back surgery, headaches, scoliosis, spinal stenosis, RSD, neuropathy, fibromyalgia and more.
Well over 90% of patients achieve pain relief success at the San Diego pain clinic and avoid the need for potentially risky surgery. Insurances accepted include Medicare, PPO's, Tricare and personal injury liens.
With pain management doctors, physical therapists and chiropractors at the practice, patients are often able to be seen within 48 hours. Call (619) 500-1573 for more information and scheduling with pain management San Diego trusts.