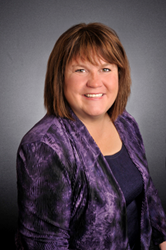 We are lucky to have what we have, and I feel compelled to give back.
Libertyville, IL (PRWEB) May 15, 2015
In light of the number of chronically homeless people in the United States dipping 53 percent from 2005 to 2013, Chicagoland Realtor, Sandy Amidei- Locascio continues to take to the streets to feed and clothe the homeless in an effort to further combat chronic homelessness. In fact, one gentleman which Sandy gave clean clothes to was able to find a job, as a result of her assistance.
Sandy felt it was easy to donate money but her heart and determination decided to take it one step further. Sandy buys and prepares the food, and then she and her family brings it into Chicago and local areas, handing it out on the streets. " The wonderful feeling of "doing" and the smiles on their faces, is like no other. These acts of kindness have earned Sandy the nickname, "Mother Teresa."
"It's not just about buying and selling homes, but helping those without homes," said Sandy. "We are lucky to have what we have, and I feel compelled to give back."
Sandy and her family distribute PB&J sandwiches, crackers, fruit, cookies, bottled water, toiletries, clothes and blankets. Additionally, Sandy also spearheads clothing drives and brings the donated clothes to the homeless. She asks the people on the streets what they need.The number one request is socks.
"Her friends and some local stores will also help with donations to give to the homeless," said Sandy . "Regardless of where or whom they come from, even the smallest donation can help change the life of someone in need."
About Sandy Amidei- Locascio, RE/MAX
Sandy Amidei- Locascio is dedicated to her clients, determined to meet their needs and dependable whenever they need her. She works buyers, sellers, and renters. For more information, please call (847) 809-9696.
About NALA™
The NALA offers local business owners new online advertising & small business marketing tools, great business benefits, education and money-saving programs, as well as a charity program.
PR Contact:
news(at)thenala(dot)com
805.650.6121, ext. 361