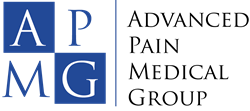 Spinal cord stimulator implants have been shown to help over 3/4 of patients with chronic pain conditions not amenable to surgery!
San Fernando, California (PRWEB) December 29, 2014
The top pain management clinics in the San Fernando Valley, Advanced Pain Medical Group, are now offering a new chronic pain treatment with spinal cord stimulator implants. The implants have been shown to be an amazing treatment for those with chronic pain. Call (818) 208-3686 for more information and scheduling.
For those who have either had a failed back or neck surgery, or are not candidates for surgical intervention, it may be difficult to remain functional. This may include the inability to work, play with one's kids or participate in recreational activities.
Spinal cord stimulator implants have been a revolutionary advancement in pain management. While the treatment is not designed to provide a cure to the patient's condition, it has been shown to be excellent at "masking" one's pain and providing a proverbial band-aid.
Conditions that are often shown to lend themselves to the treatment include diabetic or peripheral neuropathy, failed back surgery, RSD or CRPS, or cancer related pain. In addition, pain management doctors are increasingly finding indications for the procedure such as recalcitrant pelvic or abdominal pain.
A spinal cord stimulator implant involves a battery pack that doubles as a programming unit placed subcutaneously above the patient's buttock area. Two leads travel through the soft tissues to the area around the spinal cord, where paddle leads are placed to emit electrical impulses. These electrical impulses change the way the brain perceives pain, and often converts it to a tingling sensation.
The newest implants have batteries that are rechargeable through the skin, and are also able to react as a patient moves from a sitting or laying position to standing. They have been one of the most revolutionary advancements in the twenty-first century for pain relief. Studies have regularly shown an average of 75% good to excellent outcomes for all types of back and leg pain conditions.
For those with diabetic neuropathy, recent studies have shown that over three-fourths of patients not only achieve pain relief, but also have sensation restored to the areas that have lost it.
Advanced Pain Medical Group offers treatment with two Board Certified pain management doctors at three locations. One is in Simi Valley, with additional locations including a Thousand Oaks pain management clinic and one in West Hills. Most insurances are accepted - call (818) 208-3686 for more information and scheduling.