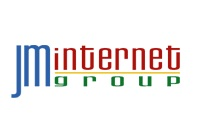 We are so very honored by inclusion in this prestigious directory.
San Jose, CA (PRWEB) January 03, 2014
The JM Internet Group, a leading SEO company based in San Jose, California, is proud to announce that it has been included in the prestigious American Marketing Association directory online. The new directory is used by AMA members to locate useful products and services for the marketing industry.
"Marketers live in an online world," explained Jason McDonald, Director at the JM Internet Group. "Inclusion in the prestigious American Marketing Association directory represents the culmination of our efforts to reach marketers across the United States looking for better SEO consulting company service."
For more information go to http://marketingresourcedirectory.marketingpower.com/Listing/Company/40499073. There one will find an in-depth summary of the SEO company services provided by the JM Internet Group, not just for clients in San Jose California but around the United States and Canada.
The SEO Philosophy of the JM Internet Group, as a Top San Jose SEO Company
SEO, or 'Search Engine Optimization,' is the art and science of getting a company to the top of Google and Bing. Tactics to do so include 'on page SEO,' which is the optimization of website content and structure and 'off page SEO,' which includes link-building, social mentions, and freshness. The JM Internet Group offers a unique combination of practical skills based on its teaching philosophy as the top SEO training company online and its philosophy of doing SEO 'with' its clients and not 'for' its clients. In addition, with a huge number of positive reviews on Amazon for the books of Jason McDonald and an A- Better Business Bureau rating, the company brings a degree of honesty and integrity to SEO services that is very compelling for today's skeptical but busy marketing professional. By basing itself in San Jose, California, the company is at the center of Silicon Valley; by using Internet methods such as Gotomeeting software and Google Docs, the company is able to work with nearly any business in any country. The new listing in this important directory will help the company reach out for those searching not only for a San Jose SEO company but for the best SEO compa ny for their Internet marketing needs.
About JM Internet Group
The JM Internet Group provides SEO, Social Media Marketing, and Google AdWords training and courses for busy marketers and businesspeople. Online search engine optimization training helps explain keywords, page tags, link building strategies and other techniques needed to climb to the top of search engine rankings for Google, Yahoo, and Bing. The teaching methodology is hands on, with live examples and discussions, taught from the convenience of each student's computer.
Contact:
JM Internet Group, Media Relations
Web. http://www.jm-seo.org/
Email. jm.internetgroup(at)gmail(dot)com
Tel. +1-510-713-2150