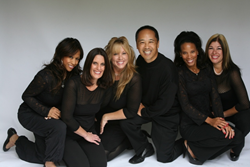 Make sure you know the symptoms and if you develop any signs, make an appointment with the dentist.
San Mateo, CA (PRWEB) March 27, 2014
April is Oral Cancer Prevention Month and Dr. Michael Wong of San Mateo Center for Cosmetic Dentistry wants to make sure that patients are taking the right steps to early detection. A large amount of oral cancer can actually be caught in very early or pre-cancer stages and with early detection, survival rates are very high. When patients make an appointment with Dr. Michael Wong, they will receive a complimentary oral cancer screening which they should make a part of their annual check-ups. An oral cancer screening just like other cancer screening is the most effective way to find oral cancer in the initial and most curable stage.
Out of the 42,000 in the US who will be diagnosed with oral cancer, around 43% will not be alive in more than five years. Even though the survival rate is extremely high, there are two factors which can help reduce this rate. One is knowing what can cause oral cancer. Those who smoke have a much higher chance of developing cancer. Also, excess use of alcohol, 15 drinks a week, can contribute to the disease. Furthermore if a person combines smoking tobacco as well as drinking alcohol, it significantly increases than if either stimulant is used alone. When a person is exposed to the sun, make sure they put a 30 SPF on their lips. These are all factors in which people can control to help prevent oral cancer.
Make sure to know the symptoms and if any of the sign develop, make an appointment with the dentist. Some symptoms for early detection include red and/or white discolorations of the soft issues of the mouth, a sore that does not heal within 14 days as well as hoarseness which lasts for a prolonged period of time. If one notices some of these advance symptoms, make sure to see a dental professional as soon as possible: a sensation that something is stuck in your throat, numbness in the oral region, difficulty moving the jaw and/or tongue, difficulty swallowing, ear pain on one side only, a sore under a denture that does not heal or a lump which has developed in the mouth or the neck.
Early detection is key for a higher rate of survival. To make an appointment for a complimentary oral cancer screening in April for Oral Cancer Prevention Month, please visit, http://www.cosmeticdentistsanmateo.com/contact-the-san-mateo-center-for-cosmetic-dentistry.
For more information on TAG Business Strategies, visit http://www.tagbusinessstrategies.com.