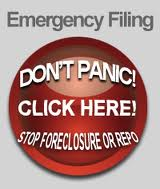 Speak to the best bankruptcy attorney in Santa Ana if you are considering filing for Chapter 7 bankruptcy.
(PRWEB) October 24, 2013
Nobody wants to get into financial troubles but keeping in view how quickly the prices are increasing everywhere, this is a situation almost everybody gets into at some point in their life. The lawyers over at Zhou & Chini know that filing for bankruptcy may be the only viable option available to their clients who wish to get straight with their creditors and start over with a clean slate. The experienced bankruptcy attorneys in Santa Ana recently offered an extremely low-cost solution for those who wish to file for bankruptcy under Chapter 7 of the Bankruptcy Code. This has been mentioned in the new ad campaign launched in Orange County by the lawyers in which they mentions all the details related to Chapter 7 bankruptcy laws, and what to expect if a person decides to file for bankruptcy. To find out about bankruptcy information in California or how to retain an attorney visit, http://bankruptcyattorneyorangecounty.org/santa-ana-bankruptcy-attorney
The residents of Santa Ana recently got a view of a new the ad campaign by the experienced bankruptcy attorneys from Orange County. The campaign promotes an extremely low-priced bankruptcy solution for those who wish to get relief from financial difficulties as soon as possible, and payment options for those who choose to retain their services. It can be difficult to make all the payments included in this legal procedure ranging from expensive lawyer's fees, to charges of filing a petition and obtaining all the forms and documents. Someone who is already finding it tough to cope with the financial pressures thinks it is next to impossible to get relief from all these troubles. The lawyers who are experienced in the field of bankruptcy know this situation very well. To facilitate the clients living in Santa Ana, the seasoned bankruptcy attorney who started his practice in town extended this attractive offer to the residents through his new ad campaign.
According to the Santa Ana bankruptcy attorneys, applying for Chapter 7 bankruptcy is one of the most viable solutions available to a debtor. However, there is still a possibility of considering other options in case the person doesn't want the court to intervene in his or her financial problems. It is therefore recommended to get in touch with an attorney right away to discuss a particular situation, including credit history and other details so that a workable solution could be decided upon. All these details have been mentioned in the ad campaign so that people obtain enough information on filing Chapter 7 bankruptcy in Santa Ana before deciding to file for it.
It is also a good idea to use the feature of the no cost consultation over the phone so that before spending any money on the procedure, the person obtains adequate information on his or her case. If bankruptcy is the only practical option left to them, it will be irrational to delay the matters any further. Since the solution has now been offered as a low-cost alternative to other ways out, it would be fair enough to use the services of these experienced bankruptcy lawyers to get relief from all or most of the debts. To find out more about the different California bankruptcy exemptions contact the attorneys and schedule an appointment.
The Law Offices of Zhou & Chini are bankruptcy lawyers that are experts at obtaining financial relief for their clients. Since their founding in 1999, Zhou & Chini have assisted many Orange County residents in avoiding foreclosures, repossessions, wage garnishments, and more. The law firm uses the top SEO professional in the USA to assist in promoting the message about the importance of speaking with a bankruptcy lawyer in Santa Ana CA, if someone is considering filing. The law firm continues its online presence by offering zero cost bankruptcy information on bankruptcy firm's blog and social media pages. Having the a local SEO consultant to promote no cost consultations, the firm hopes to attract more local residents looking for financial relief. To read more on the firm's bankruptcy attorney Santa Ana Facebook page visit, https://www.facebook.com/BankruptcyAttorneySantaAna
About the Firm: The Law Office of Zhou & Chini servicing the cities and counties of California. He is a graduate of UCLA and has been practicing law since 1999. Mr. Zhou has a wealth of experience in bankruptcy, civil litigation, family law, criminal law and unlawful detainer. Zhou and Chini Law Offices provide bankruptcy assistance to Orange County, Los Angeles, Santa Ana and San Diego residents. For more information about speaking with an Orange County immigration attorney call the main office number.
Contact: Ron Chini
Website: info(at)bankruptcyattorneyorangecounty(dot)org
Phone: 888-901-3440