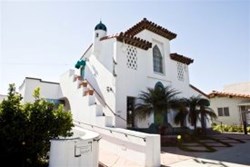 Santa Barbara, CA (PRWEB) August 29, 2013
Researching hearing aids can be difficult and confusing because manufacturers introduce new styles and models every few months and the technology is constantly changing. It is not unusual for a first-time hearing aid buyer to spend many hours searching for credible and current information before making a first appointment with an audiologist because they want to know the basics and be prepared to ask the right questions.
For people that want unbiased facts about what to expect when shopping for a hearing aid, Dodero Hearing Center of Santa Barbara has recently added a free booklet titled The Guide to Better Hearing to their website. The guide is available for free, instant download at http://www.doderohearing.com/free-guide-to-better-hearing.php .
Audiologist, Dr. David Dodero and the entire staff at Dodero Hearing Center hope that anyone seeking information about hearing aids in Santa Barbara will download the guide and contact them directly with any further questions.
About Dr. David Dodero Au.D.
Dr. David Dodero has been providing quality hearing health care services to the Santa Barbara community since 1977. He received a clinical doctorate degree in audiology in 2004 at Arizona School of Health Sciences; a master's degree in audiology in 1976 at CSU Los Angeles; and a bachelor of arts degree in Speech & Hearing in 1975 at UC Santa Barbara. Dr. Dodero holds the certificate of clinical competence granted by the American Speech-Language-Hearing Association and is a member of the American Academy of Audiology. From 1977-1992 he held the position of clinical audiologist at the prestigious Sansum Clinic in Santa Barbara. In 1992, he opened Dodero Hearing Center to offer comprehensive diagnostic hearing assessments and the most advanced hearing technologies. Dr. Dodero believes in giving back to the community by offering free hearing screenings, educational classes for many of the retirement facilities and Lunch & Learn seminars with an emphasis on improving the hearing impaired person's ability to hear and understand others on a daily basis.
About Dodero Hearing Center
Dodero Hearing Center is a full service office providing the most comprehensive hearing care available in Santa Barbara from caring professionals. Dodero Hearing Center services consist of a full range of diagnostic tests to specifically assess the type and degree of hearing loss. Dodero Hearing Center has the most advanced hearing technologies available and takes pride in the fact that as the field of hearing aid technology changes they change with it. Dodero Hearing Center is a multi-line dispensing practice offering quality hearing instruments from many of the top manufacturers in the industry such as Oticon, Phonak, Sonic Innovations, Widex and others. Featuring 100% digital, fully automatic, virtually invisible hearing devices, with models that incorporate user-friendly wireless capabilities to enhance cell phone and TV, Dodero Hearing Center will ensure your hearing aids fit comfortably, work properly, and give you the maximum hearing enhancement available.
Contact:
David Dodero
http://doderohearing.com
Dodero Hearing Center
1801 State Street, Ste A
Santa Barbara, CA 93101
(805)-284-0889