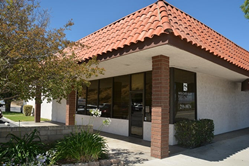 Providing essentially complete dentistry under a single roof will help Santa Clarita Valley area residents ensure their bright, healthy smiles.
SANTA CLARITA, Calif. (PRWEB) February 07, 2019
Santa Clarita Valley Dental Care has announced that, with the addition of several new specialists it is now offering fully comprehensive oral health care services to its patients in the thriving community it serves north of Los Angeles. The clinic's roster encompasses all dental specialties and now includes Dr. Michael E. Khalil, a noted endodontist (root canal specialist); periodontist Dr. Dennis R. Hunt; orthodontist Dr. Allen Jacobson; Dr. Marlice Patam, an oral surgeon as well as a medical doctor; and Dr. Marvin Friedman who holds a special certification in oral sedation, aka sleep dentistry.
Dr. Mori Rouhani, a general dentist who is also the CEO of the practice, says that the expansion has required its share of due diligence. "Naturally, all patients want dentists who provide them with outstanding care that is also gentle and sensitive to their needs, but finding the right people can be a challenge. Fortunately, we've been very lucky to be able to put together a truly outstanding collection of oral health specialists," said Dr. Rouhani.
"These are all top people in the specialties, all of whom got most of their training at the two of the very best dental schools on the West Coast, UCLA and USC" s Dr. Rouhani added. "They also understand the kind of wonderful patients we have from the community – not just Santa Clarita, but Saugus, Canyon Country, Stevenson Ranch, and Valencia. They know how diverse our residents are and, of course, how they all have their own individual needs. A lot of people tend to take their oral health for granted, not quite realizing how it's actually related to such matters as cardiac health. We think that providing essentially all dental needs under a single roof will help Santa Clarita Valley area residents ensure their bright, healthy smiles by providing outstanding, patient-friendly care that is also convenient," said Dr. Rouhani.
Readers who would like to learn more about Santa Clarita Valley Dental Care can inquire by calling the clinic at 661-577-4166 or by visiting https://www.scvdentalcare.com/.