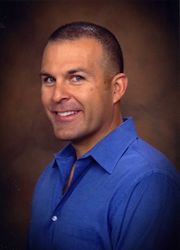 Santa Clara, CA (PRWEB) May 20, 2015
Santa Clara dentist, Dr. Alan Frame, is currently offering a spring special on Invisalign. Interested patients can schedule a consultation to determine if they are good candidates for this popular orthodontic treatment. In fact, many people are. Nearly three out of four American adults suffer from some degree of misalignment or other orthodontic issues. These orthodontic problems can lead to other dental issues, including decay, gum disease and abnormal wear.
For a limited time, Invisalign provider, Dr. Frame, will offer Invisalign for just $4,200, saving more than $1,000 for qualified patients. Additionally, Dr. Frame is offering complimentary whitening treatments for his Invisalign patients. Not only can patients get straighter teeth, but they can also get a whiter smile in the same treatment.
The Invisalign treatment process includes:

The treatment plan. The plan will be developed after impressions, X-rays and other images are taken. It is also based on individual patient needs and goals.
Active treatment. This involves the series of aligners, periodic evaluations and other necessary care needed.
Retention. Retention and the use of retainers after the treatment is vital for maintaining results long-term.
Other treatments are available, including tooth colored fillings, root canal treatments, dental crowns, dental bridges, ceramic veneers and pediatric dentistry. Dr. Frame works closely with his patients to identify the best treatment options for them. He explains options and alternatives thoroughly, but is always happy to talk to patients and answer their questions in-depth. Invisalign candidates may also benefit from these treatments or combine several cosmetic procedures to create their own smile makeover.
About Dr. Frame
Dr. Frame is a native of the Santa Clara region and is proud to have the opportunity to serve his community. He attended Santa Clara University and continued his studies in dentistry at the elite University of the Pacific School of Dentistry. After graduating with the highest honors, Dr. Frame completed his residency at the University of California, Los Angeles. Today, he is an avid sports fan and a member of two academic fraternities: Tao Kappa Omega and Omicron Kappa Upsilon. Dr. Frame is also a member of the American Dental Association.