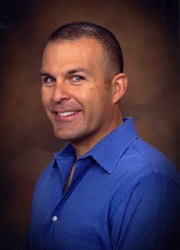 Santa Clara, CA (PRWEB) October 12, 2015
Santa Clara dentist, Dr. Alan Frame, shares his insight on today's dental hygiene and the future of oral hygiene with the information provided by the ADHA white paper announcement.
"I want each one of my patients to be at their optimum level of health, and I want them to have the best possible smile," states Santa Clara dental implants dentist, Dr. Frame. He mentions, "As the white paper mentions, oral health care needs are becoming more diverse. This calls for changes in dental hygiene education. All dentists should be on the lookout for finding new ways to transform dental care and be prepared to help patients maintain healthy teeth and gums."
The American Dental Hygienists' Association has released its white paper of, "Transforming Dental Hygiene Education and the Profession for the 21st Century." This landmark paper traces the evolution of dental hygiene, as well as the continuing need to improve it. It focuses on current information to properly support and address the public's dental needs.
Dr. Frame's patients can benefit from extensive treatment options, but he strongly encourages good preventive care, including routine exams, prophylaxis, deep cleaning, dental sealants and fluoride treatments. His staff is highly trained and active in continuing education programs that can keep them abreast of the latest advancements in the field.
The dental field has experienced great changes over the decades, especially in the last few years. Dentistry today is radically different than the dentistry of the past. "My staff prides itself in being able to deliver the very highest quality of dentistry in an environment that is comfortable and safe for you. We advance our knowledge through continuing education courses so that we may provide you with the very latest in dental treatment," states Dr. Frame.
Dental hygienists and dentists are on the frontline of dental health care. Today's dental professionals understand the connection between dental and general health, as well as the importance of preventive dentistry for both. For instance, oral bacteria live naturally in the mouth. While some are beneficial, others are harmful, having been linked to cavities and gum disease. Over time, this harmful bacteria stick onto the teeth and feed off of the sugar that is found in food. In the end, it forms a film layer known as plaque.
Removing plaque through daily hygiene and in-office dental cleanings are considered the best ways to protect the teeth and gums from bacteria. Daily brushing and flossing combined with cleanings are recommended to remove plaque buildup and can keep tartar from forming. The recently published white paper, "Transforming Dental Hygiene Education and the Profession for the 21st Century," provides suggestions for a new curriculum as a focus in dental hygiene and prophylaxis, or the preventive treatment for disease.
About Dr. Alan Frame, Pediatric Dentist Santa Clara
Dr. Frame is a graduate of the University of the Pacific School of Dentistry. After graduating with the highest honors, he completed his general practice residency at UCLA. Today, he is a member of academic dental fraternities Tao Kappa Omega and Omicron Kappa Upsilon, as well as the American Dental Association.
ADHA White Paper: http://www.adha.org/adha-transformational-whitepaper