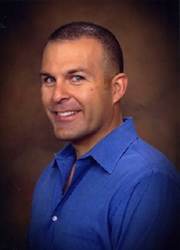 Santa Clara, CA (PRWEB) June 07, 2016
Santa Clara dentist, Dr. Alan Frame, is now offering discounts to members of the United States military. Dr. Frame is partnering with Delta Dental of California to provide members of the United States military with special discounts through the TRICARE Retiree Dental Program. This special program is underwritten through Delta Dental of California, and Dr. Frame, as one of its providers, is proud to be able to offer lower-cost care to retirees and their dependents.
About Dr. Alan Frame, Dentist Santa Clara
A proud community dentist and Santa Clara native, Dr. Frame graduated from Santa Clara University before completing his dental degree at the University of the Pacific School of Dentistry. He continued his studies and his general practice residency at the University of California, Los Angeles, in 1997. He is a member of the dental fraternities Tao Kappa Omega and Omicron Kappa Upsilon as well as the American Dental Association. "One of the most thrilling aspects of being a community dentist is never knowing what familiar face will walk through my door: friends from Santa Clara University, teammates from Bellarmine or teachers from grade school," Dr. Frame said. "Equally enjoyable are the friendships to be made with new faces."
Dramatic Discounts and Comprehensive Care
Dr. Frame is proud to offer his patients comprehensive dental care that includes:

Invisalign
Dental fillings
Dental crowns
Bridges
Dental sealants
Fluoride treatments
Retired service members may be able to lower their costs by at least 20 percent. As an in-network dentist, Dr. Frame accepts reduced fees, which lowers his patients' cost-shares, boosting their savings on necessary treatments. Preventive care is typically covered 100 percent. This includes treatments such as biannual exams, cleanings and bitewing X-rays. TRICARE patients can take advantage of this special offer by scheduling an appointment with Dr. Frame at their convenience.
Dental treatment plans are fully customized according to his patients' individual needs. Dr. Frame works closely with his patients to identify specific needs and concerns. He accepts most major dental insurance plans as well as TRICARE and offers flexible financing options.