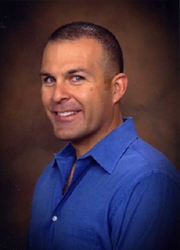 Santa Clara, CA (PRWEB) September 22, 2016
Santa Clara dentist, Dr. Alan Frame, is now offering a variety of laser dentistry treatments. Dental lasers work like other lasers: they produce narrow beams of intense light energy. The light energy can shape and treat oral tissues precisely and effectively. Dental lasers are considered safe and effective in a variety of applications and are frequently used in conjunction with other tools or procedures.
Dr. Frame uses the Epic Diode Laser, Biolase Waterlase Laser, and other lasers to:

Treat periodontal disease
Remove tissue overgrowths
Treat gum disease, remove diseased gum tissue, and eliminate bacteria
Treat root canal infections and kill oral bacteria
Speed the tooth whitening process
Treat canker sores and cold sores
Remove decayed tissue in a cavity and restore the tooth
Expose impacted teeth for easier extraction
Lasers reduce the pain associated with many dental procedures, speed healing time, reduce oral bacteria, lessen symptoms, and control bleeding. They can reduce the need for anesthesia and speed many dental procedures. Additionally, they offer precise results while reducing or eliminating trauma to nearby tissues, which can be common with conventional drills and scalpels.
"We know that you deserve the best care in a comfortable, relaxed office. (We) work hard to exceed your expectations with quality care and a warm and friendly environment," Dr. Frame's team said. "Dr. Frame partners with patients to develop realistic treatment plans that will exceed your expectations as well as fit within their schedule and budget." Dr. Frame, dentist in Santa Clara, offers many treatment options, including root canal therapy, white dental fillings, porcelain crowns, ceramic veneers, teeth whitening, Invisalign, and dental implants.
About Dr. Alan Frame
A graduate of Santa Clara University, Dr. Alan Frame completed his dental education at the University of the Pacific School of Dentistry. After graduating with the highest honors, he completed his general practice residency at the University of California, Los Angeles. A native of the Santa Clara area, Dr. Frame is a proud community dentist and a member of the American Dental Association, Tao Kappa Omega, and Omicron Kappa Upsilon.