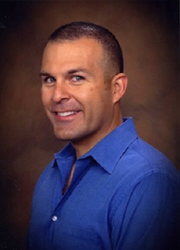 Santa Clara, CA (PRWEB) December 28, 2016
Dr. Alan Frame, dentist in Santa Clara, is now treating gum disease and tooth decay using the revolutionary Biolase Waterlase laser. Dental lasers are increasingly being used for a variety of dental applications. They utilize focused light beams to shape or remove tissue, and because they work without many of the drawbacks of conventional dental tools, lasers offer many benefits to patients and dentists alike.
The Biolase Waterlase dental laser is an ideal tool for the treatment of gum disease. Dr. Frame can perform virtually painless gum disease treatments with the laser, necessitating:

Fewer shots
Less anesthesia
Less postoperative pain
Less bleeding and swelling
The laser precisely targets diseased tissue without affecting healthy tissue, and it destroys the bacteria responsible for gum disease, which can speed healing and improve outcomes.
The drill has conventionally been used to treat dental cavities, but is associated with heat, pressure, and vibration, which cause discomfort, pain, and anxiety in patients. These are virtually eliminated with the Waterlase laser. Drills remove decay effectively, but they can also cause hairline cracks or fissures in healthy tooth structure, which can lead to future dental problems. The Biolase Waterlase laser focuses on the decayed tissue and minimizes trauma. Dr. Alan Frame can prepare the cavity quickly and effectively without any risk to adjacent teeth or tissues, and can even place and cure the filling during the same visit.
Dr. Frame offers a variety of other treatments as well, including ceramic veneers, dental onlays and inlays, dental crowns, bridges, dental implants, dentures, dental sealants, fluoride treatments, pediatric dentistry, Invisalign, and teeth whitening treatments.
About Dr. Alan Frame
Dr. Frame is proud to serve the area in which he was raised. He enjoys his role as a community dentist and welcomes both new and familiar faces to his practice. Dr. Frame began his dental studies at the University of the Pacific School of Dentistry, and after graduating with the highest honors, he completed his residency at UCLA. Dr. Frame is a proud member of the American Dental Association.