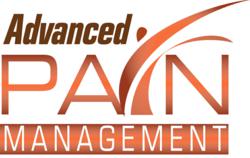 Advanced Pain offers over ten effective treatments for chronic pain at 4 locations including Santa Monica, LA, Burbank and Rancho Cucamonga!
Santa Monica, CA (PRWEB) July 08, 2013
One of the best pain management clinics in Santa Monica, Advanced Pain Management, is now providing over ten effective chronic pain treatments. The Santa Monica pain management doctors provide individualized treatments based on patient presentation and maintain a high rate of success.
Advanced Pain sees patients at numerous locations including Santa Monica, Rancho Cucamonga, Los Angeles and Burbank. For more information and scheduling call (310) 626-1526.
Advanced Pain treats simple and complex pain conditions, including degenerative disc disease, sciatica, failed back surgery syndrome, scoliosis, chronic back or neck pain, RSD, headaches, migraines, degenerative arthritis and more. Typically patients are able to be seen within a couple days at the clinics. The office accepts over 10 insurance plans along with self pay .
Often times, it can take weeks to get in to see a quality Los Angeles pain management doctor. But not at Advanced Pain. The practice often sees patients within one to two days. The doctors and staff are friendly, warm and compassionate. The pain doctors perform a comprehensive review of each patient's medical records along with a thorough physical exam.
For more information and scheduling to receive pain management Santa Monica trusts and respects, call (310) 626-1526.