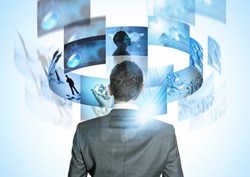 WFT Cloud's OpEx-based On-Premise Cloud offering is the fastest way for SAP customers to move to cloud and switch to affordable subscription-based model.
Princeton, NJ (PRWEB) October 22, 2013
Wharfedale Technologies Inc. (WFT Cloud), a leading SAP Infrastructure and SAP Cloud consulting firm, has made significant gains within the cloud computing domain by focusing on cost savings and faster ROI for customers when they deploy or migrate SAP Applications to the Cloud including SAP HANA.
Understanding the true cost-saving and benefits for customers moving SAP landscapes to Cloud, WFT releases the OpEx-based on-premise Cloud services to meet the rapid and evolving market demands.
Private Cloud at Customer Premise has the following features:

WFT Cloud provides the Cloud Infrastructure:
No upfront capital Investment cost for customers, WFT will procure and manage the Cloud Infrastructure for SAP.

Private Cloud at Customer Premises: The Cloud Infrastructure for SAP resides inside customer's data center, satisfying security and compliance requirements.
Support all SAP applications including SAP HANA.
Production and Non-Production Landscape On-Premise: Optimally designed to accommodate customer's production and non-production landscape.
Fully Cloud Enabled (Elastic): Intelligently designed to accommodate varying resource requirements on demand with scale-back functionality (elastic).
Highly Available: Intelligently designed to exceed customer SLA's.
Fully Managed: WFT provides Complete Low Cost Infrastructure and Basis Operations Management Services as a part of contract.
Certified Migration: Free Certified Technical Migration of SAP systems to Private Cloud Infrastructure.
Monthly Utility Billing: Customers are billed monthly, utility billing allows charge backs to departments/projects.
FAST Landscape Provisioning: Fast on-demand SAP Systems Landscape Provisioning in minutes
Data Protection: Innovative Data Protection Solutions tailored to customer SLAs.
Disaster Recovery: Optional Disaster Recovery in Private Cloud or in WFT CLOUD
WFT Cloud customers realize greater cost savings through a predictable pricing structure. WFT Cloud's all inclusive fixed-price model includes: cost for hardware and software, SAP operations support, SAP data protection, as well as SAP system refresh and patching. WFT Cloud customers experience accelerated ROI and a cost-saving advantage after migrating their SAP Solutions to Cloud.
WFT Cloud Owned and Managed Private Cloud at Customer Premises provides a minimum of 30-40 percent savings for a 75-systems SAP landscape.
WFT Cloud customers can also take advantage of the "Cloud Aggregation Solution". The cloud aggregation solution provides customers with the flexibility and choice of selecting between multiple cloud infrastructure solutions to host the SAP application. This option truly serves to benefit WFT Cloud customers by delivering SLA driven options, reduced operational costs and faster ROI.
Ganesh Radhakrishnan, CEO of WFT Cloud, concurs with Gartner's assumption that, "30 percent of all businesses will own absolutely no IT assets come 2014". This is why WFT Cloud has become a leader in helping customers to reduce operation costs and improve efficiencies when migrating their SAP landscapes onto a Cloud.
About Wharfedale Technologies Inc.
Wharfedale Technologies Inc. (WFT Cloud) is a leading technology consulting firm specializing in SAP infrastructure integrations and services, as well as private/public hybrid Cloud solutions. As an SAP certified provider of cloud services, Wharfedale also offers SAP solutions around - high availability, disaster recovery, advanced sizing for virtualization, back up/recovery Integration, systems refresh automation and landscape optimization.
For more information on Wharfedale and WFT Cloud services, please visit http://www.wftcloud.com or call us at (888) 533-3113.
SAP and all SAP logos are trademarks or registered trademarks of SAP AG in Germany and in several other countries. All other product and service names mentioned are the trademarks of their respective companies.