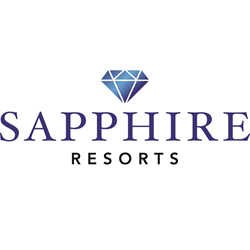 Las Vegas, NV (PRWEB) March 23, 2015
Las Vegas is known for wild and crazy parties, over the top entertainment and something for visitors of all ages. This spring guests can experience a huge array of shows, fun and the undead walking among the living. Sapphire Resorts™ Group invites guests to bring the family and enjoy the circus.
1-Clint Holmes - Cabaret Jazz
Sapphire Resorts™ Group is excited about this three-time Las Vegas Entertainer of the Year, four-time Singer of the Year and Sammy Davis Jr. Foundation award winner. Holmes sings Sinatra standards with full orchestral accompaniment as well as contemporary classics. Every performance is different and an unforgettable experience. Sapphire Resorts™ Group invites guests to see this New York cabaret headliner bring his talent to Las Vegas' great showrooms. He can be seen at The Smith Center on Friday, April 3, 2015, 8:30p.m., Saturday, April 4, 2015, 8:30p.m., Sunday, April 5, 2015, 2:00p.m.
2- Circus Circus/Adventuredome
Circus Circus is a great free show that Sapphire Resorts™ Group knows will bring fun and excitement to families. The Carnival Midway begins a new show every 30 to 45 minutes from 11am to Midnight every day. Young visitors will love the clowns, acrobats, flying trapeze artists, jugglers and much more. Games are available for visitors with premium prizes and fun for all. Located next door, the Adventuredome is a 5 acre Theme Park that Sapphire Resorts™ Group recommends for the fun to continue. It features Happy Feet, SpongeBob SquarePants and Dora and Sapphire Resorts™ Group makes special note that birthday parties are able to be booked and celebrated at this unique and amazing childhood experience.
3. Zombie Burlesque
Sapphire Resorts™ Group wants visitors to know about the undead side of Vegas after the sun goes down and the Zombie Burlesque is looking to feed. In 1958 the Zombies and the President of the United States struck a deal that provided for Fleshless Management Group to promise no harm would come to living audience members who come to the show at Club Z. Sapphire Resorts™ Group recommends this highly reviewed and much loved show in the V Theater that runs Monday through Saturday at 8:30pm with 10PM shows on select Saturdays and Mondays.
Sapphire Resorts™ Group serves guests and strives to meet the needs of every guest and reminds that "Life is Short, Vacations Matter." For more information on planning a spectacular family getaway with the help of Sapphire Resorts™ Group visit http://staysapphire.com/.
Press release distributed by JW Maxx Solutions, a leader in online reputation management.